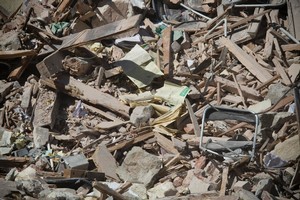 Christchurch has seen a spike in burglaries following the deadly earthquake which struck in February.
"It's a stressful time for people all over the city and we're not tolerating any offending that further victimises people already suffering from the ongoing impact of the earthquakes," Superintendent Andy McGregor, officer in charge of Operation Earthquake, said.
On average, an extra two reported burglaries or thefts were reported to Christchurch police each day, he said.
Thieves had mainly targeted the city's eastern suburbs, hills or foothills and stole property including copper, other metal, household fixtures, jewellery, cash and alcohol.
"It's disappointing to see that a criminal element will always try to take advantage of other people's misfortune," Mr McGregor said.
Communities could help prevent crime and he encouraged residents to record the identifying details of vehicles which looked out of place.
He also urged people to call police if they noticed any suspicious behaviour in their neighbourhood.
Police had added extra patrols on every shift to patrol the city, he said.
- NZPA