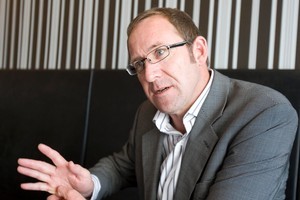 The Engineering, Printing and Manufacturing Union (EPMU) won't be able to access Government funding for legal costs for a Royal Commission of Inquiry into the Pike River tragedy.
Prime Minister John Key yesterday announced Government assistance for legal costs accrued by the workers and contractors from the Pike River Coal mine who have a role to play in the Royal Commission of Inquiry into the explosions that killed 29 men.
He has previously announced that the families of the men will be given legal assistance.
Mr Key said today there were 150 workers and contractors engaged by the mine at the time of the initial explosion on November 19.
EPMU national secretary Andrew Little said his union represented the miners and should get help.
"The EPMU has a material stake in the Royal Commission of Inquiry into the Pike River coal mine disaster and has represented underground miners' interests for the past 100 years," he said.
Eleven of the coal miners killed after the Pike River Coal mine explosion on November 19 last year were union members.
"Any one of the 65 workers employed at the mine who were members of the EPMU could have been a victim if they had been working underground on 19 November," he said.
Attorney-General Chris Finlayson declined the request.
"The Government is providing legal representation for the families of the Pike River mine disaster victims, and also for employees and contractors of the mine, to participate in the commission of inquiry. Their participation is important and they should not be put through any further burden in order to participate," he told NZPA.
"The EPMU is a professional membership advocacy organisation. It receives revenue from its members specifically to provide its purpose of advocacy. There is no extra burden on the EPMU created by doing its job for its members."
- NZPA