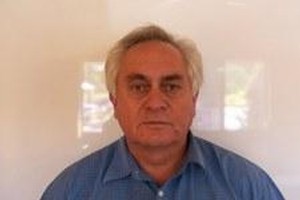 Drivers with overdue traffic fines could have their licences suspended under a new law, which would also send people with overdue fines to prison.
The proposed law - the Courts and Criminal Matters Bill - introduces stiffer penalties for overdue fines.
It is before a parliamentary select committee, and is likely to become law early this year.
It is a bid to recover huge amounts of money owed and devise ways of handling people without the means or intention of repaying debt.
The bill says that if people have not made arrangements to pay their outstanding traffic fines they will be sent a warning notice informing them they have 14 days to make payment.
If the fines are not paid, they will lose their licence until they pay or a time-payment arrangement is made.
The Justice Ministry's general manager of collections, Bryre Patchell said the ministry was serious about making people pay fines and reparation.
The courts can already order compulsory deductions from wages, benefits or bank accounts.
Possessions such as cars, boats and televisions can be seized, and overdue fines can stop people from travelling overseas.
"I'm very focused on making sure that fines remain a credible sanction in New Zealand," Mr Patchell said.
"From a collection perspective, I'm comfortable that we're making inroads into our debt book."
AA spokesman Simon Lambourne said the law was a good idea if it targeted offenders who owed huge amounts in unpaid fines.
" People's licences are essential for mobility, so the removal of them as a penalty should be reserved for repeat offenders and the worst offenders.
"We certainly wouldn't want a grandmother who has absent mindedly has forgotten to pay $10 worth of fines to all of a sudden find she doesn't have a licence. A law like this needs to be reasonable and practical."
He said the AA would be examining the legislation in greater detail as it made its way through the system.
"Everyone needs to pay their fines and if they don't then something needs to be done about it, but it would seem completely disproportionate to disqualify someone for a very small amount of fines owing."
Labour Party courts spokesman Rick Barker supports the new law.
"The theory behind it is that having a licence and driving on the road is a privilege. If people do not behave and comply, then the privilege should be withdrawn.
"Part of the compliance and good behaviour on the road is that if you do get caught speeding or offending, you pay the requisite promptly."
He said the consequence of loss of licence for people who refused to pay their fines was fair and Labour would support the legislation.
The bill also provides for jailing people with overdue fines.
Under the proposed legislation, "unaffordable and unenforceable reparation orders" could be replaced by home detention and prison sentences.
The law would enable people with overdue fines to be brought back before the courts and sent to prison, at a judge's discretion.
At present, people who are ordered to pay fines instead of going to prison cannot be recalled, even if they never pay the money.
The law would also allow the release of overdue fine information to credit agencies, and credit agencies would alert the Justice Ministry when people who owed fines applied for credit.
Nearly $255 million was collected in the most recent financial year, up from $233 million two years ago.
But the courts cancelled a record $140 million in fines and reparation last year - up from $80 million two years.
Most of the top 10 defaulters are overseas, companies or in prison. Inmates do not have to pay their fines until they are released.
The country's biggest fine dodger owes $1.8 million and lives in exile.
Reece William Rosvall has lived overseas since he was convicted in 1996 for his role in an odometer fraud involving 1000 Japanese cars.
He fled to Chile before the trial, but was found guilty on 40 charges in his absence and fined $2.8 million.
This was later reduced on appeal to $1.8 million - still the largest unpaid fine in a total of of $710 million.
Rosvall, who works in a car yard in Surfers Paradise, Australia, will be arrested if he returns to New Zealand. But the Government has no way of recovering the money while he is overseas.
Mr Patchell was reluctant to discuss the case or even confirm Rosvall's identity.
"If a person is making attempts to deal with their situation, we won't release their name to the public.
"We know the country that gentleman lives in. He's a New Zealand citizen so he understands he'll have to deal with those fines when he comes back."
In 2006, Justice Minister Simon Power was the Opposition spokesman for law and order.
He gave the then Courts Minister Rick Barker a grilling in Parliament about why the Government had not recovered the $1.8 million from Rosvall.
A spokesman for Mr Power declined to comment on Rosvall.
THE NUMBERS
Collected
* $254.8m - 2009/2010
Cancelled
* $140.7 million - 2009/2010
* $57.6 million - since July 2010
Owed
* $710.5 million- as at October 2010.
Most owed
1. $1,815,385 (Reece William Rosvall, pictured)
2. $287,253
3. $273,185
4. $239,981
5. $198,841