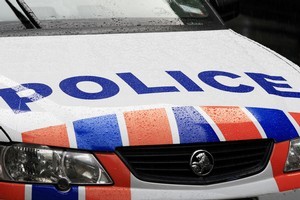 Police have named a female cyclist who died after being hit by a car in the Manawatu on Saturday afternoon.
Patricia Anne Veronica Fraser, 43, had been training with her best friend for the Lake Taupo Cycle Challenge on State Highway Three near Mount Stewart, police said.
The pair were cycling single-file when Mrs Fraser was hit by a car travelling in the same direction about 3pm, police said.
Mrs Fraser, from Longburn, near Palmerston North, was married and had three daughters and a son aged from 5 to 13.
Her family was "devastated" by her death and had asked for privacy to grieve, police said.
Mrs Fraser was one of 12 people killed over the weekend - taking the weekend toll to four more than Labour Weekend.
Two other cyclists were killed when they were hit by a car on the wrong side of the road on a blind corner about 12km south of Morrinsville just after 9am on Sunday.
Mark Andrew Ferguson, 46, and Wilhelm Muller, 71, were also training for the Lake Taupo event.
Another cyclist, Kay Wolfe, 44, was this morning in a critical condition, and a fourth member of the group was recovering from minor injuries.
There were two other double fatalities, a head-on collision in Turangi in which a woman, 20, and her stepfather, 47, died, and last night's motorcycle crash at Patutahi near Gisborne in which a man and a woman lost their lives.
A heavily pregnant woman and her unborn child were also killed when a car driven by a teenager crossed the centre line near Palmerston North about midnight on Saturday.
The teenager was last night in a critical condition in hospital. A 26-year-old woman from the other car was in a satisfactory condition.
Earlier on Saturday, Peter Townsend of Hamilton died after crashing through a fence minutes after picking up his brand-new $20,000 motorbike.
South Korean student Goen Park, 23, was killed when he was thrown through the windscreen of a van which rolled on the West Coast.
Irishman Leslie Armitage, 23, died when his Land Rover crashed in Central Otago's Ida Valley; a man was killed when his car rolled on a rural road east of Hamilton and a cyclist died in a collision near Palmerston North.
In an off-road crash not in the official toll, 14-year-old Leslie Noema-Whakamoa died after being trapped under a vehicle which crashed on a four-wheel-drive track south of Whakatane.
- NZHERALD STAFF