Prototypes and concept cars about to debut in Tokyo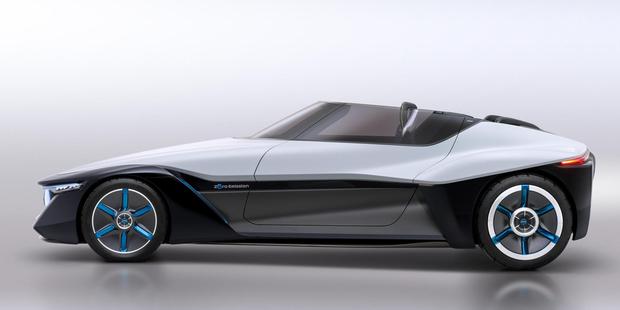 With the Tokyo motorshow just around the corner here are some of the big names rocking the automotive catwalk.
Lexus RC Coup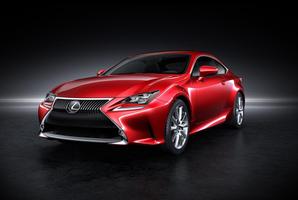 It might sound remote-controlled, but this stunning-looking prototype from Lexus is more than a tonne of wires. Aimed as a competitor for the Audi A5 and recent BMW 4-series, the RC is the first time since the SC430 we have seen a two-door coupe from Lexus, with the exception of the expensive limited-run LFA supercar. Lexus has confirmed two variants, RC350 petrol and RC300H hybrid, will be availble. Buyers who seek something more exclusive than the run-of-the-mill Germans queue here.
Honda S660 and NSX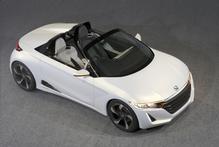 Honda will be busy bees at this year's show, with plenty of cars taking centre stage at its stand. The highlight is certain to be the unveiling of the S660 Concept. A small sports car, the S660 shows a clear lineage back to the small Honda S600 and Beat sports cars.
A 660cc three-cylinder engine and automatic transmission with shift paddles on the steering wheel should certainly turn heads. The NSX concept will also make another motor show appearance. This time rumours suggest it could be the production version.
Nissan GTR Nismo and Bladeglider
A Nissan GTR breathed on by Nissan tuning company Nismo will be revealed along with Nissan's futuristic Bladeglider electric sports car. While no performance figures have been released, we can be sure the Nismo will be insanely fast on the road and track. The Bladeglider is inspired by the ground-breaking Delta-Wing racecar of Le Mans fame, and Nissan could hint the Bladeglider might make it to the production phase.
Subaru Concepts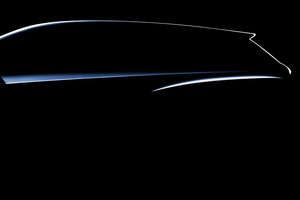 Subaru will have three concepts up its sleeve, The Levorg, Cross Sport Design and Crossover 7. The Levorg previews a new production model and will be powered by a newly developed 1.6-litre boxer engine. It is under development for production in 2014, for the Japanese market. It will also feature the latest-generation Subaru EyeSight driver assist system among other new safety functions. Cross Sport Design Concept will show Subaru's vision of the next trend in SUVs, while the Crossover 7 is a seven-seater crossover.
Daihatsu Kopen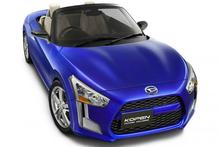 Poor sales led to Daihatsu pulling out of the Kiwi market but the Japanese manufacturer is hoping the concept of the revived Daihatsu Copen sports car will generate more interest in the brand. Two versions of the Kopen will be on display - RMZ, a conventional roadster and XMZ, a droptop more at home soft roading. Both will be powered by the same 660cc three-cylinder engine.