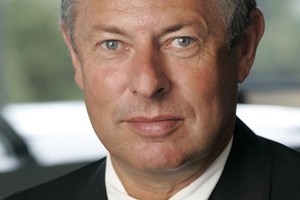 Motoring industry analysts at the beginning of 2011 in New Zealand were divided over potential sales in a year marked by the Rugby World Cup tournament and a General Election.
Some picked a hike for passenger cars of 14 per cent, identical to last year's growth. Others pegged 2011 gains at four to six per cent.
BMW managing director Mark Gilbert reckoned 2011 would be "fairly flat", with overall passenger car sales similar to 2010 registrations of just over 62,000 units.
"Despite last year's gains, there is still uncertainty in the marketplace regarding economic conditions," he said - two months before the March disaster in Japan left carmakers the world over short of stock.
Some were hurt more than others but all had to revisit profit projections. The floods in Thailand sent many of them back to the chalk board.
Gilbert's "fairly flat" prediction was accurate. New-car sales at the end of last month were running 2.1 per cent up on the same period last year - 58,693 verses 57,481.
Commercials, however, were 14.3 per cent ahead, or 19,471 verses 17,028. "Commercial sales are buoyant so there must be some life in the underlying economy in New Zealand," said Motor Industry Association CEO Perry Kerr.
Whatever 2012 has in store, expect Toyota to have a few surprises. Finishing 2012 as the leading brand will mean it has been No. 1 in New Zealand for 25 years straight.
This is the last Driven for 2011. It resumes on January 14. Drive safety over the holidays. Doing so means New Zealand can only improve on this year's record low road toll.