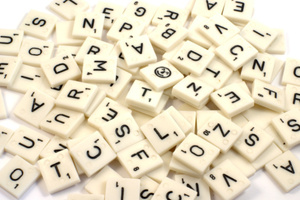 Scrabble purists watch out, the word is that someone wants to change the rules.
A US academic and Scrabble fan has proposed altering the value of some letters to reflect changes in the dictionary and how easy they are to play with other letters.
Dr Joshua Lewis, who created a computer programme to recalculate the values, is likely to outrage purists by awarding just six points for a Z, which is the highest scoring tile alongside Q, with both worth ten points.
Dr Lewis wrote in blog post that because words such as QI and ZA are now allowed and X can be used in two-letter words such as XI XU, EX and OX, challenging letters are "overvalued".
He says only Q should remain a ten-point tile, with X relegated from eight to five.
The game was invented 1938 by Alfred Butts, who calculated the scores based on how frequently letters appeared on the front page of the New York Times.
A spokesman for Scrabble said the scores would not change.
- DAILY MAIL