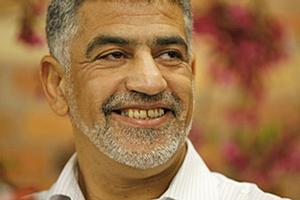 Ahmed Zaoui is to launch a new career selling fast food in Palmerston North.
Mr Zaoui, the Algerian man at the centre of a prolonged refugee battle after being branded a security risk, will be selling Middle Eastern food from a caravan in The Square, the Manawatu Standard reported.
Mr Zaoui's wife Leila Tidjani will be involved in the business as well, which is due to open in about two weeks selling fish and mince kebabs, Moroccan cuisine and Algerian cakes, as well as burgers, fries and couscous.
The Zaoui family moved to Palmerston North last year. He initially worked part-time for the Manawatu Muslim Association but has been unemployed in recent months as the association could not afford to employ him.
Mr Zaoui was democratically elected to represent the Algerian Islamic Front for Salvation (FIS) in December 1991, but the new government was overthrown in a military coup in January 1992 and he fled to Europe.
He was accused of being associated with the militant Armed Islamic Group (GIA), but denied any such involvement.
Mr Zaoui arrived in New Zealand in December 2002 and sought refugee status, saying he would be tortured or killed if he went back top Algeria.
He spent almost two years in prison waiting for his case to be decided as he fought an SIS certificate declaring him to be a security risk who should not remain in New Zealand.
Mr Zaoui was declared a genuine refugee in August 2003 by the Refugee Status Appeals Authority and released on bail in December 2004, living with the Catholic community in the Dominican Priory in Auckland.
He resisted calls to return to Algeria after a political amnesty was declared in his former home country, and in September 2007 his security risk certificate was withdrawn. His family arrived in New Zealand a month later.
Mr Zaoui said the food caravan was 95 per cent ready and he would enjoy socialising with customers.
- NZPA