He's already known to New Zealand television audiences thanks to his docile role as a children's presenter on Play School.
But actor Jay Laga'aia has flipped the table on his easygoing persona, blasting his I'm A Celebrity ... Get Me Out Of Here! camp mates for acting like kids during an explosive rant, reports The Daily Mail.
Laga'aia is appearing in the latest season of the Australian reality show, which sees celebrities living together under tough conditions while being filmed.
But the normally calm and collected 53-year-old lost his cool after his camp mates were slow to do their chores after dinner.
Laga'aia ranted that he had never actually wanted to be in a leadership position on the show, accusing his camp mates of being immature.
"As camp leader it is a position that I did not want but was given to me - I did not come to this jungle to hang out with children," he yelled. "I already have children, you are adults!"
A nearby Ash Pollard and Kris Smith studied the ground as they both tried to suppress their sniggers at the unexpected outburst.
But Laga'aia was far from finished, continuing: "I don't want to do this because I think we could all work together and we have been all working together but understand one thing alright?"
"Don't keep coming back to me or looking to me and asking stupid f***ing questions!"
"He's lost it," Nazeem said away from the camp, "He even swore which is unusual for Jay."
He received support from Tom Arnold who said "finally Jay-stamp alright!" as the Play School host left the camp.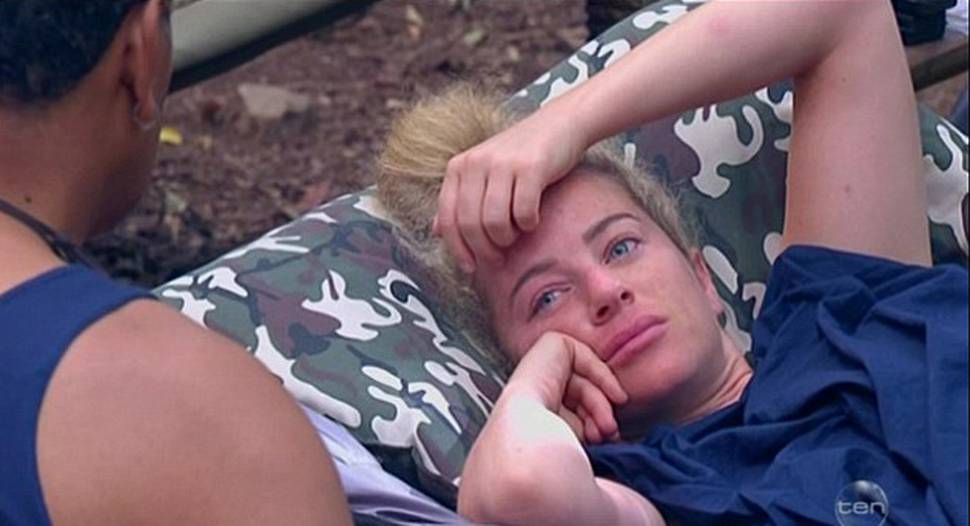 On Monday, Jay was named the camp's team leader, meaning he now has to take on a series of difficult roles in the jungle.
The New Zealand-born actor had to plead with his fellow celebrities to hand over their contraband items after they were discovered by producers.
He had been elected camp leader over other nominees Lisa Curry, Steve Price and Natalie Bassingthwaighte because he was seen as level headed.
"I voted for Jay because I think you're a rational thinker and I think you don't allow your emotions to get in the way of decisions,: Ash Pollard said.
Tziporah Malkah also agreed adding: "Jay can also ask and tell people to do things in a way without making people feel small."
Laga'aia has had a diverse career as a singer, children's entertainer and movie star in both Australia and New Zealand.
Besides starring on Play School, he has released Christmas and nursery song albums aimed at children.