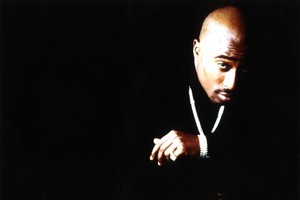 A hacker group unhappy with an American public broadcasting system (PBS) documentary on WikiLeaks has hit back by cracking its servers, posting thousands of stolen passwords, and adding a fake news story about New Zealand.
Tonight, visitors to the PBS Newshour website read the news that famed rapper Tupac Shakur (2Pac) had been found "alive and well" in New Zealand.
A PBS staffer, Teresa Gorman, replied to questions on Saturday evening on the Twitter site, noting that the story about the rapper, who died in Las Vegas in 1996, was fake, The New York Times reported.
But the false story was indexed by Google News, and spread rapidly through Facebook and Twitter, even after PBS pulled it down.
"Again, our site has been hacked - please stay with us as we work on it," read one of the Newshour's several tweets responding to the incident.
An anonymous hacking group Lulzsec claimed credit for the attack in its Twitter feed, where it linked to several pages displaying information stolen in the hack.
On May 24, Frontline aired an hour-long documentary, WikiSecrets, that profiled suspected WikiLeaks leaker Bradley Manning, and WikiLeaks founder Julian Assange criticised the piece before it aired.
He said the programme was hostile, misrepresented WikiLeaks' views and tried to build an espionage case against him and Manning, a young soldier accused leaking documents to WikiLeaks.
Earlier this month Lulzsec hacked Sony's Japanese website, and before that Fox.com, where the group stole and posted 363 employee passwords, the names, phone numbers and email addresses of 73,000 people who had signed up for audition information for the upcoming Fox talent show The X-Factor.
- NZPA