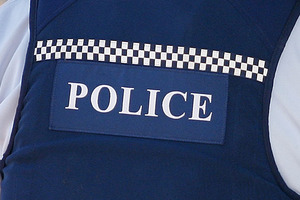 Police are confident they have shut down a major source of supply of methamphetamine into Southland after the arrest of two men they allege are "linchpins" in the supply and distribution of the drug into the region.
A four-month operation involving six police, titled "Operation Queen", culminated in the arrest yesterday of a 46-year-old Hamilton man, formerly of Invercargill, and a 43-year-old Auckland man.
Both face methamphetamine supply charges. One appeared in court yesterday and the other will appear in court today.
Detective Senior Sergeant Malcolm Inglis, of the Dunedin-based Southern District organised crime squad, said equipment used in the manufacture of methamphetamine, cannabis and methamphetamine and $4000 in cash were seized during the search of Hamilton and Auckland properties.
"Most of the methamphetamine in Southland is brought in from Auckland and this operation has targeted the source of the supply," Mr Inglis said.
Police allege the two men's activities have resulted in methamphetamine with a street value of between $150,000 and $200,000 being sold into Southland. The volume was "substantial" and information should be available today about the total amount, he said.
This was the third police operation within a year targeting drug supply and distribution. Operation Rocky resulted in the arrest of three South Otago men and Operation Moses focused on Queenstown, Invercargill, Dunedin and Auckland. During Operation Moses, police estimated $100,000 of Class A drugs were seized.
Mr Inglis said the most recent operation shut down the Auckland-based source, "but people will be quick to try and pick up the business and fill the gap".