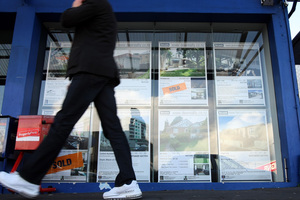 Confidence in the economy appears to be returning as home owners become more relaxed about living on credit, a mortgage broker says.
The comment follows a Dun and Bradstreet Consumer Financial Stress Index which found financial stress was easing and consumers were regaining their appetite for credit.
Vaughan Broderick from Broderick Consulting in Christchurch said he had noticed an increase in home owners refinancing their properties as well as investing more in investment homes.
"I think that will continue to help fuel the market. There's certainly high demand for residential investment properties."
He said the Christchurch reconstruction had created a high demand for rental properties, which had a "strong cashflow" right now.
The Dun and Bradstreet Index said consumer financial stress had fallen for four consecutive months.
Dun and Bradstreet New Zealand general manager Lance Crooks said they were clearly seeing consumers benefit from a steady improvement in economic conditions.
"Kiwis are reporting that they are more comfortably meeting their financial obligations, like credit cards, loans and electricity bills, and that they expect to reduce their future levels of debt."
The company's economic adviser, Stephen Koukoulas, said the recent fall in consumer financial stress was a welcome sign and it was likely to continue to benefit from the "steady, low level of interest rates, falling unemployment and strong house prices".
- APNZ