ANZ Bank CEO says agricultural sector could add $550 billion of revenue in next 40 years if it taps into growth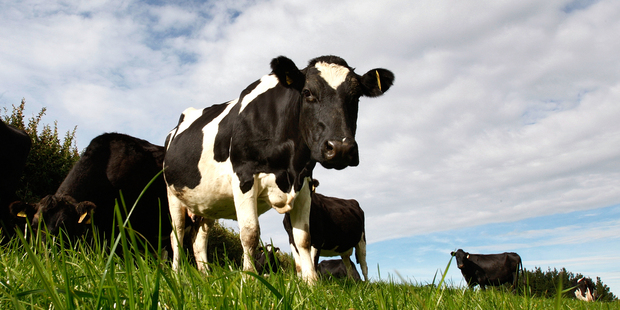 New Zealand could more than double the value of its agricultural exports by 2050 if it makes the most of the opportunities presented by growth in Asia, ANZ chief executive Mike Smith says.
The Australian bank boss who spoke to a packed room of New Zealand business leaders yesterday, said since the year 2000 emerging economies had shifted from accounting for one third of the world's economic growth to two-thirds and China accounted for about half of that growth.
"Around 45 million people each year in Asia are moving from rural areas to cities. By 2050, it is predicted that three-quarters of the world's population will urbanise and many people will be living in megacities. As this process of urbanisation and industrialisation continues, it will continue to drive growth in China."
Smith said a shift in focus by the Chinese government meant its economic growth would likely be in the 7 to 8 per cent range compared to the more than 10 per cent growth seen in the last decade.
"However, it's worth remembering that even by growing at 7 per cent, China would outperform virtually every country in the world."
Smith said a new ANZ research report to be released next month suggested world demand would require at least 60 per cent more agricultural output by 2050 compared to 2005-07.
"If bio-fuel uptake and the economic growth of developing countries accelerate, demand for agricultural products could more than double over this period."
Smith said New Zealand already had the land, water, skills and geographic proximity to benefit significantly from the huge middle class populations emerging in Asia with sophisticated tastes and rising incomes.
The research suggested New Zealand could add an additional $550 billion of revenue from agricultural exports over the next 40 years and the opportunity could increase to $1.3 trillion if global demand grew even faster. But the extent to which New Zealand could make the most of the opportunity depended on how the country addressed a series of issues.
"The ability to grasp this prize is all about leadership and about our willingness to pursue economic and industry reform."
Smith said New Zealand needed to look at how it sourced capital to fund growth and support farm turnover including actively considering the role of foreign capital.
The country also needed to boost the image of agriculture to help attract skilled labour and focus on research and development to drive long-term growth by pursuing the highest potential opportunities.
Smith said New Zealand also needed to close the performance gaps between individual farms by encouraging investment in new technology and target key markets by better understanding consumers in Asia.
"New Zealand needs to invest in developing Asia capability broadly throughout business and the workforce."