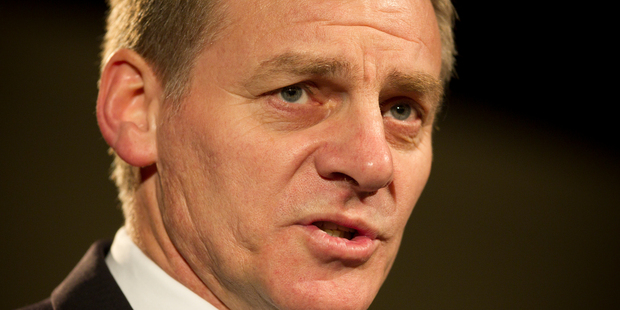 The Minister of Finance Bill English said he was not planning to instigate any major changes to the policy targets agreement he has with the Reserve Bank governor when it is re-negotiated in a fortnight's time.
The agreement, which needs to be re-negotiated when there is a change of government or when a new governor is appointed, has inflation control as its central point.
"You should not expect significant changes," English in an interview with Radio NZ.
The current governor Alan Bollard will be replaced by former World Bank managing director Graeme Wheeler later this month.
Bollard, who has been in the job for 10 years, will release last monetary policy statement and official cash rate review tomorrow and market expectations are for the rate to remain unchanged at 2.5 per cent.
At present, the agreement stipulates that the governor must seek to contain annual inflation within a 1 to 3 per cent range.
Critics of the agreement say it is too narrowly focused and that using interest rates to control inflation only serves to put upward pressure on the exchange rate, which hurts exporters and the primary sector.
Statistics NZ data shows that the consumers price index rose by just 0.3 per cent in the June quarter. The annual figure came to just 1 per cent - the smallest annual movement since a 0.5 per cent increase for the year to the December 1999 quarter - and the very bottom of the central bank's target range.
- APNZ