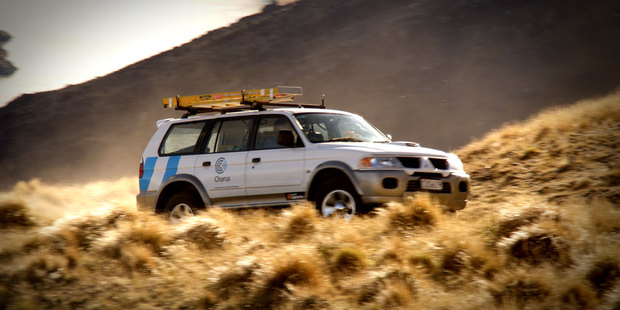 Most of New Zealand's NZX-listed heavy-hitters will announce their annual results this month, but market expectations for their earnings have been kept in check because the economy has been subdued and Europe's debt problems have affected sentiment, analysts say.
Of the 43 companies reporting, 33 will report full-year results and 10 will report interim results.
Forsyth Barr expects to see positive earnings growth for most.
In general, sales growth had been held back by the consumer discretionary/consumer staples, financials and energy sectors, it said.
"However, we are forecasting strong sales growth for utilities, industrials, healthcare and materials," Forsyth Barr said in a research note.
Shane Solly, portfolio manager at Mint Asset Management, said expectations were modest, which he said was appropriate for the times.
"People are quite rightly delaying making decisions and that has obviously impacted on businesses," he said.
Analysts also sounded a note of caution about those companies with a high Australian component to their earnings, particularly Fletcher Building, which derives 39 per cent of its revenue from across the Tasman.
Mark Lister, head of private wealth research at Craigs Investment Partners, said the construction, building materials and steel-making company would be closely watched.
Despite anecdotal evidence that rebuilding in Christchurch is progressing slower than expected and concerns over construction markets in New Zealand and Australia, Fletcher Building has stood by its 2012 earnings guidance of $310 million-$340 million.
Market expectations are for Fletcher Building to report earnings near the bottom end of the range, but for a 16 per cent lift in earnings in 2012-13.
Forsyth Barr expects Fletcher's net profit to fall to $320 million, down from $359 million in 2010-11.
"Near-term risk remains to the downside, mainly due to ongoing delays surrounding the rebuilding of Christchurch and the weakness in the Australian market," Forsyth Barr said.
Among the other big names, Telecom's result, due out on August 24, is expected to be one of transition.
The company carved out its network operation, Chorus, last year and has just had a change of personnel at the top.
Paul Reynolds officially ended his tenure at the end of the financial year. Simon Moutter, who came from Auckland International Airport, starts as boss of the telco on August 13.
Telecom has already signalled that its net earnings for the second half will be near the top end of its $160 million to $190 million guidance range.
For the 2011-12 year, Forsyth Barr expects Telecom to report a $330.2 million net profit, up 37 per cent from the previous year.
Newly listed Chorus will be keenly watched for details of its dividend policy and for progress on the rollout of the new fibre network.
Chorus, whose result is due on, August 27, is expected to produce a net profit of $166.3 million, down 7.2 per cent.
Among Forsyth Barr's forecasts, it expects Auckland International Airport to report a net profit of $138.3 million for the year, up 14.4 per cent, driven by passenger growth out of Asia and solid levels of outbound travel.
Contact Energy, which reports on August 14, is expected to report an 8.6 per cent lift in net profit to $163.3 million in the year.
Air New Zealand's net profit, due on August 30, is expected to fall by 22.1 per cent to $63.1 million, but the second half is expected to show that lower fuel prices helped earnings stabilise in the second half.
PROFIT TIPS
* Fletcher Building: $320.0m.
* Telecom: $330.2m.
* Auckland International Airport: $138.3m.
* Contact Energy: $163.3m.
* Air New Zealand: $63.1m.
Source Forsyth Barr
- APNZ