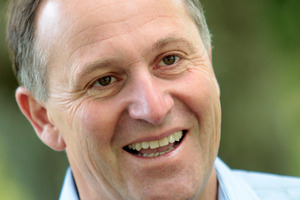 Prime Minister John Key held a meeting with a group of Chinese businessmen on board a $3.5 million superyacht during which he urged them to invest in a multimillion-dollar milk processing venture in New Zealand.
Key was invited to the meeting in Auckland on Saturday by New Zealand dairy company A2 Corporation, which is looking to set up a plant either here or in Australia to manufacture infant formula for export, including to China.
The negotiations are not linked to the Shanghai Pengxin bid to buy the 16 former Crafar farms, and any deal would not involve buying farmland in New Zealand.
The meeting took place on the superyacht Aquarius, owned by a syndicate of business people and moored at Auckland's Viaduct Harbour.
A spokesman for the Prime Minister confirmed Key attended a meeting with a group of Chinese who were interested in investing in A2's manufacturing business.
- APNZ