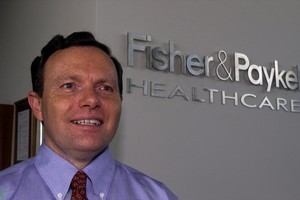 Fisher & Paykel Healthcare has chosen Mainzeal Property and Construction as the main construction contractor for the $95 million development of a third building on Healthcare's Auckland site.
Construction of the 31,000sq m building would start later this month and was expected to be finished in late 2012. Site works were substantially completed, Healthcare said today.
Chief executive Michael Daniell said Healthcare continued to see strong opportunities for growth in the respiratory care, acute care and obstructive sleep apnea markets.
"The new building will provide increased research and development, laboratory, office, manufacturing and warehouse space and will provide the capacity to more than double our New Zealand based research, development and clinical marketing activities," Mr Daniell said.
Construction of the building will be funded by a combination of operating cash flow and existing debt facilities.
- NZPA