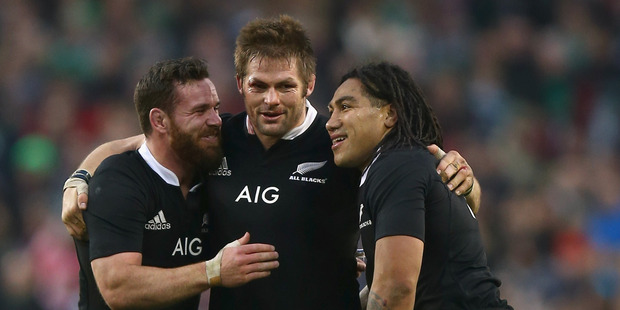 Only those All Blacks who saved their season in Dublin understand the spirit of that survival.
They did not play well, a swarming Ireland climbed all over their intentions and 108 years of redemption and history was about to engulf both sides.
Ireland had the glint of belief, the work rate and some four-leaf clover fortune. They hung on to the ball, they charged rather than kicked, they filched possession and showed how the All Blacks bend when they are made to suffer.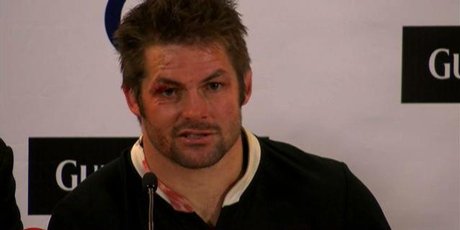 New Zealand's television broadcasters acknowledged that day had finally come and unfurled dusty pages of records.
That awful numbness was claiming the All Blacks until Jonathan Sexton pushed his penalty and hobbled off to some wailing wall. The All Blacks had been given an almighty reprieve.
They lifted, Ireland faltered a touch as their lungs and conviction trembled.
In a finish which was more dramatic than the Kiwis produced the day before, the All Blacks collected their final drops of energy and 84 seconds into injury time, produced their miracle converted try.
It was as theatrical as France's try from the end of the earth at Eden Park in 1994; a multitude of phases and decisions which were on the button until Ryan Crotty crossed in the corner.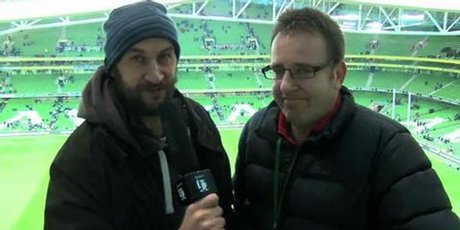 The All Blacks' reprieve was not complete until a video review was sorted and Aaron Cruden got a repeat conversion attempt because of an early Irish charge.
Was it fair? Probably not. But emotion is not recorded on the scoreboard.
There was a time when the Wallabies used to inflict similar late misery as John Eales and Toutai Kefu learned how to lift the heat in the final stages and force All Blacks errors.
Ireland did that for much of this test before they stumbled just short of the tape. They began ferociously against a subdued All Blacks side.
The pack changes dumbed down the All Blacks' intent rather than the intended reverse. There was a lack of crunch about their work, which seemed to bewilder Kieran Read in his soundbyte before he went to the interval.
Captain Richie McCaw had been there before. On his debut in 2001, Ireland led 21-7 at a similar stage and were run down. In Christchurch last season they led, were pegged level and then fell to Daniel Carter's dropped goal.
There was still plenty of time. Coach Steve Hansen had picked the freshest crew for this contest.
Ireland did not add to their tally after 32 minutes when Sexton goaled a sideline penalty. His late miss was just a slight push outside the right post.
In the clutch moment, Sexton failed and Irish anguish was audible.
Seven minutes and 24 seconds later Cruden got his duplicate chance and hit the bullseye.
Right or wrong, justice or fault, fair or grievous? It doesn't matter. It's the way it is. He fronted and kicked the goal that mattered.
The All Blacks know they were fortunate but they made their chance stick and can celebrate that and an unblemished 2013.
Debate on this article is now closed.