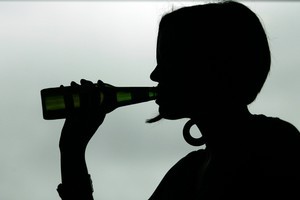 Young people, particularly girls, drinking excessively and putting themselves at risk are concerning police.
Senior Sergeant Pete Van De Wetering said today police in Whangamata dealt with far fewer New Year's Eve incidents than in previous years but there was an issue with young people drinking excessively.
"An example of this is a 15-year-old girl brought into the station about 8am today by a worried adult at a property the girl was staying at," he said.
"The girl, on a graduated driver's licence and six months' driving experience, had driven down from Auckland's North Shore to Whangamata where she was to stay at a friend's address.
"She has driven her Ford Fiesta around the property and caused some damage, much to the concern of the property owners who brought her down to the station to try and get her some help."
Mr Van De Wetering said the girl was found to be well over the adult legal alcohol limit and five hours later, when tested before being picked up by her parents, she still returned a failed youth result and was forbidden to drive.
"We are very lucky, in terms of the girl's safety, there was an adult responsible and concerned enough to intervene and get the girl some help, had she not goodness knows what could have eventuated," he said.
"This incident mirrors others in which police have had to deal with intoxicated females who had put themselves in a vulnerable state.
"This morning officers dealt with an intoxicated 18-year-old woman who narrowly escaped being the victim of a serious sexual assault and was obviously very upset."
Mr Van De Wetering said the incidents followed others earlier in the week when police dealt with two drunken 16-year-old Te Awamutu girls alone at a Whangamata property with a large quantity of alcohol and a 14-year-old Auckland girl who told officers she had taken drugs when they found her having underage sex with a 16-year-old boy.
"Parents and caregivers need to understand that trying to be their teenager's best friend is not the answer, these young people need supervision as they are losing their situational awareness and putting themselves in situations they can't easily get out of," Mr Van De Wetering said.
- NZPA