Why was he recording?
Why did he not call an ambulance?
Why did he not go back out onto the balcony?
Why did he go for pizza?
Three weeks after Gable Tostee was acquitted of the murder and manslaughter of Warriena Wright, there remain many lingering, unanswered questions about his behaviour after his Tinder date fatally plunged from his 14th-storey Gold Coast balcony.
Tonight, on 60 Minutes, the 30-year-old carpet layer will answer them personally.
From the moment Tostee was charged with Ms Wright's murder on August 15, 2014, a week after her fatal fall, he protested his innocence.
But he had already been branded the Tinder killer.
After being gagged by his lawyers until the conclusion of his trial, he will tonight, for the first time, publicly speak about what happened in those fateful early hours of August 8, 2014.
Tostee has given his side of the story before, in a lengthy, articulate post on a bodybuilding forum four months after Ms Wright's death, soon after he was released on bail.
But tonight Australians will hear Tostee speak about that night.
The 30-year-old former carpet layer is rumoured to have received AUD$150,000 for the sought after interview.
But 60 Minutes reporter Liam Bartlett does not believe the cash is his major motivation, despite the sizeable legal fees that are believed to have almost financially crippled his parents, Gray and Helene.
Bartlett believes it is clearing his name in the eyes of the public, many of whom continue to condemn his action, that is his key driver.
But he also believes it is gamble that could easily backfire on the 30-year-old.
Bartlett said while Tostee was clearly highly intelligent and an eloquent speaker, he was "not convinced of his emotional intelligence".
"I honestly believe for him now, a major motivator to go public, to actually front up full stop is his motivation that he recognises that a lot of people perceive him as a bit of a monster," he said.
"He also knows his family were under pressure and under stress. If he is going to move on he has got to put the record straight as he sees it and try to convince people he's not a monster.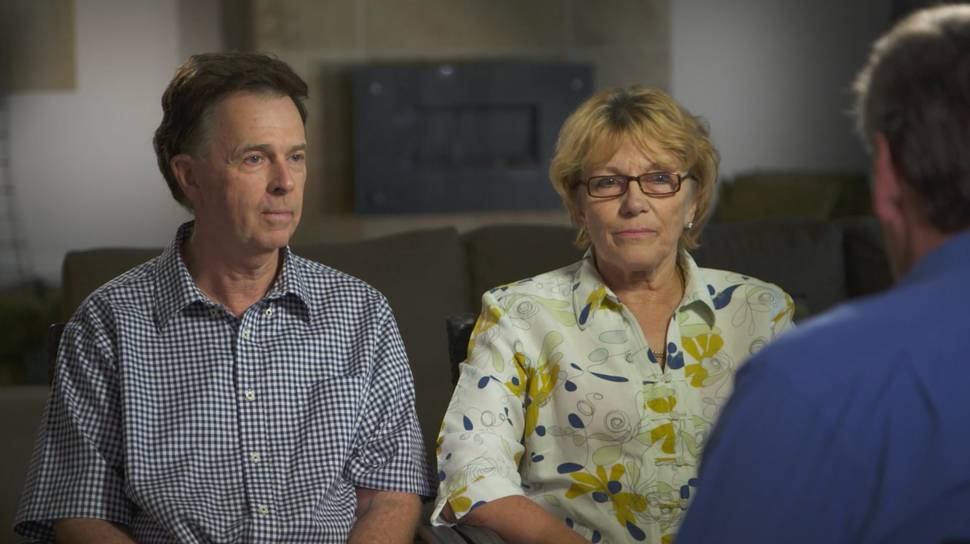 "The court was not concerned with behavioural actions [after the fatal fall] but I still believe there is a whole litany of really serious questions about that behaviour.
"I'm not convinced in a court of public opinion his answers will be convincing."
Among the aspects of the case probed by Bartlett are the lingering unanswered questions surrounding this behaviour after Ms Wright's fall.
While Justice John Byrne instructed the jury they could not be used to determine Tostee's guilt or innocence, many in the public eye are still struggling to come to terms with the string of events after the death.
Bartlett probes why he did not return to the balcony to find out where Ms Wright had gone after he shut her out there.
There are also the questions of why he was recording inside his apartment that night - the vital piece of evidence, which, ultimately played a key part in his acquittal - why his first phone call after realising Ms Wright was no longer on his balcony was to his lawyer, and not emergency services, and why he left his apartment building via the basement, rather than the front door bypassing the emergency services his neighbours had frantically called.
There are also questions about what many people regard as key to his apparent lack of remorse over Ms Wright's fall - why he stopped to eat pizza, as he wandered aimlessly around Surfers Paradise.
Bartlett feels his answers may not sway public opinions his way.
Asked why he recorded, Tostee responded, "Well, the question isn't so much why did I do that, but why wouldn't you do that?
"Because I, obviously I used to go out quite a lot drinking. I don't have the best memory when, when I drink.
"And in this day and age hitting record is, I mean ... recording your night out is as easy as pressing a button and leaving your phone in your pocket."
Asked why he shut Ms Wright on the balcony, rather than putting her out the front door, he answered it was simply a lot closer and the "logical option".
As to why he didn't go out onto the balcony after realising she was gone, he said: "Instinctively I knew that if I ran out there and somebody saw me looking over the edge and she had actually fallen all the way, it would look like, you know, it would not look good.
"It would look like I had forced her over or something."
Bartlett, declined to confirm the AUD$150,000 figure Tostee is rumoured to have been paid.
He spent four days on the Gold Coast filming the program last week, twice interviewing Tostee, as well as his parents, Gray and Helene and his solicitor, Nick Dore.
Like many in the courtroom during Tostee's trial, Bartlett said he was struck by the lack of emotion he displayed when the 30-year-old once again listened to the audio recording, and, in particular, Ms Wright's guttural screams.
Mr Bartlett said Tostee was continuing to live with his parents in their gated Gold Coast community, just as he had been required to under the strict bail conditions he was released on two years ago.
He has a new girlfriend, Lizzi Evans, who sat with his family at the court awaiting the verdict for the last few days of his trial, and who, he is angry about being identified in the media.
Where they met remains unknown, but one thing is for certain, Bartlett said.
It was not on Tinder.
"I did say to him, 'In the wake of Warriena Wright's death, you didn't go back to Tinder surely?'" Bartlett said. "He said, 'No.'"
Bartlett said Warriena Wright's family had been approached to take part in the interview but had declined.
According the reporter, Tostee has also attempted to establish contact with them in the wake of the verdict to offer his condolences.
The pair met just hours before Ms Wright's fatal fall, after matching on Tinder while the New Zealand tourist was holidaying on the Gold Coast.
"He said he would like to be able to express remorse to them but got no other word from the Director of Public Prosecutions office other than that the family had expressed that they wanted him to stay well away," he said.
Bartlett said the 30-year-old's parents remained firmly convinced of his innocence, both saying in the interview that they did not believe their son could have, in any way, foreseen the tragic consequences of his actions that night.
Anger lingers at the media portrayal of him over the past two years, Bartlett said, but now, with the matter behind him, he and his family are now looking to the future.
It is not yet known whether Tostee plans to remain on the Gold Coast.
"He's trying up pick up the pieces and work out what he's going to do with his life," Bartlett said.
"Tostee is a fairly peculiar surname and his dad admitted [Gable's] younger brother, has officially change his name because he doesn't want to live with it.
"His father has taken his surname off his business cards, so that gives you an indication of what they have been living with.
"There's no talk of them moving away, [employers] have told them they have nothing to be ashamed of.
"They are pretty hardworking types with an established business, so they are not in a position really to leave, I don't think."