The wet-weather clean-up continued yesterday as residents, businesses and councils around the region counted the cost of the deluge earlier this week.
Roads remained closed in Central Otago and the Clutha district and boil-water notices were still in place overnight.
A judgement call late on Tuesday evening saved an aircraft worth more than $2.5 million from water damage after 1.5m-high floodwaters inundated the Balclutha airport facilities.
Otago Airspread Ltd pilot James Allan said staff at its base quickly removed a section of the airport fencing to allow the aircraft to be towed to higher ground.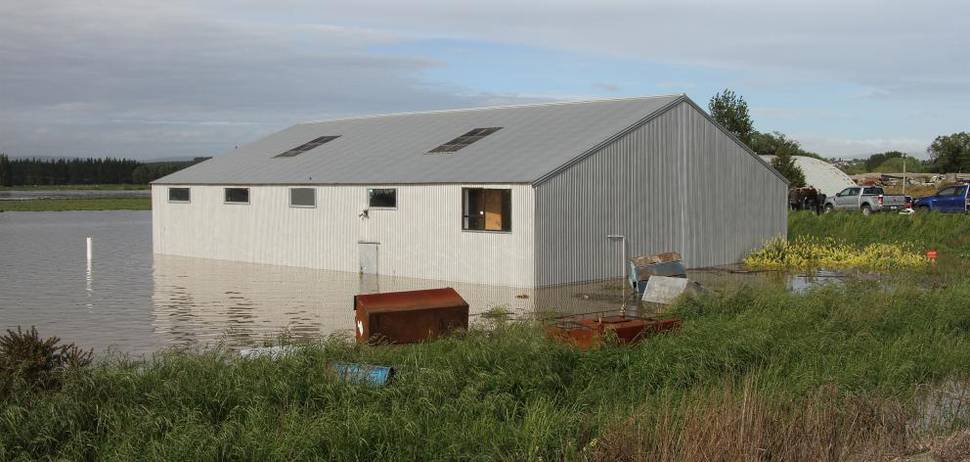 "Conditions were not good all day and the weather was worsening to some of the worst I had ever seen."
Mr Allan said he could not fly the two topdressing planes out earlier in the day because the visibility conditions were well below flight safety minimums.
"Once the fence was down we moved the two aircraft, fuel trailers and fertiliser loaders up on the bank beside the railway line and tied them down.
"It's heartbreaking ... Everyone who has come to look has been very concerned, but I'm worried nothing will be done."
The footpath was destroyed in floodwater that came through Lawrence in July last year.
"They brought in gravel to fill in the gap, but the same thing keeps happening when it rains. Gravel won't stay there in a flood."
Neighbour Stephen Roe was unable to use his driveway after a deep chasm opened in front of it.
Mr Roe said the biggest issue was a lack of communication over who was in charge of fixing the problem.
"We've had people from NZTA [NZ Transport Agency], the Otago Regional Council and the Clutha District Council come and look ... but it's never clear whose responsibility it is and who is going to pay for it."
Clutha Mayor Bryan Cadogan surveyed the damage and assured residents their qualms would not go unheard.
"This is not a two-minute fix."
"In the next couple of days we've got a lot of flooding issues to fix around the district ... but it's a moral responsibility for us to help here as we've promised."
Clutha District Council service delivery group manager Jules Witt was on site to pinpoint what was going wrong and how the problem could be addressed.
Mr Witt said the council would work with the landowners and the NZTA to get the job done.
"It won't happen straight away, but it is on our list of priorities."
The council also urged Tapanui residents to conserve water. Council communications co-ordinator Diane Byars said a temporary bypass pump had been installed to take water from Whisky Gully tributary to the water treatment plant.
Boil-water notices had been lifted for Richardson South but remained for Glenkenich, North Richardson, Tuapeka West, Evans Flat, Waihola, Stirling township, Benhar, Cherry Lane and South Bruce.
Numerous roads remained closed overnight in Central Otago because of flood damage.
Bridge 94, which crosses Station Creek on the St Bathans loop road, was closed as further floodwater undermined part of the structure.
A permanent barricade was erected yesterday afternoon to make the bridge inaccessible.
The Otago Regional Council urged people to check roading conditions before travelling.