Richora Honey has revealed plans for a multimillion honey and visitor centre on the outskirts of Ngongotahā.
Richora general manager Jerry Li is originally from Shanghai, China, but fell in love with Rotorua when he came here with his family two years ago.
The company purchased 2.6ha of land on Ngongotahā Rd in April 2017 but the planning process began shortly after his visit here in 2016.
"It has a beautiful love story flow and is a world-class tourist attraction, so being in Rotorua fits with the Richora brand."
Stage one of the development is an area for manufacturing manuka honey, "the biggest in the North Island".
"Tourists will be able to come in and see how the honey is made.
"There will be a display area at the front and we will use virtual and augmented reality to help people go through the journey our honey goes through."
Construction on stage one began on August 13 and an official turning of the first sod will take place on October 12.
The more than 400 sq/m factory will have the capacity to produce 600,000 jars of manuka honey annually and is expected to cost more than $6 million to build.
"This is a long journey," Li said.
"Right now we are buying all of our raw honey but we are talking with local iwi here about ways we can plant our own manuka plants to produce our own."
Currently the raw honey comes from beekeepers throughout Whakatāne, Ōpōtiki and Gisborne.
Behind the factory, Li said, they would be planting manuka plants so visitors could see where the honey was coming from.
The manufacturing will bring at least five new jobs into Rotorua, but as the other stages roll out Li said there would be at least 24 additional jobs created, he said.
The second stage of the development will be a building concentrated on the skin care, edible capsules and health side of Richora's business with a show room for its products.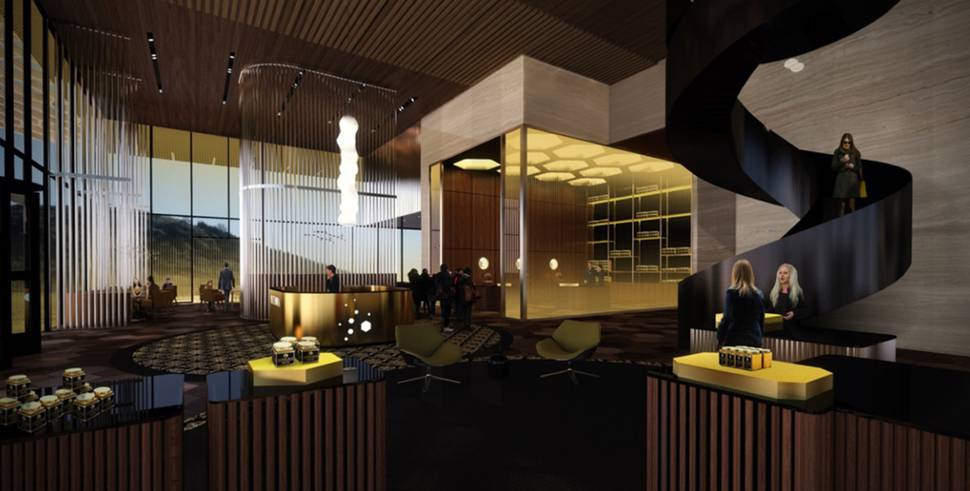 The design, by Darryl Church Architecture, incorporates a large honeycomb like structure which reflects on the curving shape of a manuka tree.
The honeycomb will be constructed in China and then put together in New Zealand.
The final stage is for an e-commerce centre which Li said would bring more jobs and business opportunity to the city.
"We are able to add value to the city and connect it with China, not only through tourism but by adding an export product into the market."
The second and third stages of the design are budgeted to cost $30 million.