More than 120 farmers and rural professionals turned out for an evening with Federated Farmers president Katie Milne on November 9 at Tui HQ Mangatainoka.
Neil Filer, Tararua's Federated Farmers president gave an update on some of the issues debated locally, such as the Manawatu Gorge, Connect Tararua, Horizons One Plan and East Coast Rural Support Trust.
Neil also highlighted that Tararua had funds, thanks to the foresight of past members who invested in the Dannevirke building tenanted by Tararua REAP and others.
Nick Perry and the building team which oversaw earthquake strengthening work last year were thanked. Rent income allowed the province to support leadership courses, events such as Doug Avery and pay a small honorarium to office holders who spend considerable time off farm representing local farmers.
Gerard Vaughan from Farmstrong spoke of how important it is to invest in farmer wellbeing.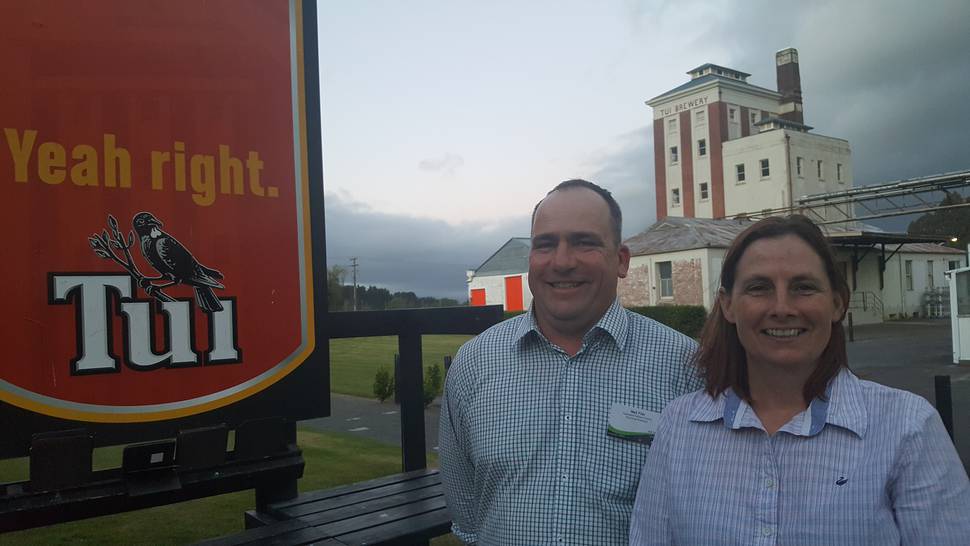 In the past, much of the support within rural settings was from neighbours but now there is a greater reliance on contractors, he said.
The Farmstrong website has many resources including short videos on wellbeing
Katie Milne spoke about the challenges for Federated Farmers. Having become involved at 23 when local issues were about to affect her business she encouraged young farmers to get involved.
She highlighted the need to have discussions about how we produce food. Some regulators have no understanding of farming practices. As a member on the National Animal Welfare Advisory Committee she said she was the only farmer in the room.
Communicating practicalities of animal handling with stock is important, for example how a sheep is shorn.
Some other issues:
• Young folk today often don't trust science but trust what their friends say on social media. As food producers, farmers need to share positive stories.
• Alternative protein sources: Natural versus Petri-dish foods.
• Walking access and tourism opportunities: How can farmers make this better for food producers?
• Climate change: Animal emissions are high but since 1990 the greatest emissions increase has been from transport. Carbon targets are coming in but farmers need to get recognition for riparian plantings, shelter belts and other carbon sinks on farm. A point was raised about the need to mine minerals to make batteries for electric cars.
• Wool was mentioned throughout the night and it is hoped that Miles Anderson the Federated Farmers Meat and Fibre National Chair will have some positive announcements shortly.
Thanks to Sandra Cordell for organising and sponsors FMG Insurance, MCI & Associates, Naylor Lawrence & Associates, Farmlands, Vet Services Dannevirke, MacDougall's and the ANZ Bank for encouraging open dialogue between all food-producing sectors.