Waikawa Beach Rd farmers were trapped at home after their farm and six others flooded on Thursday and Friday, something that hasn't happened in summer for over a decade.
On Friday the sun was shining over Waikawa Beach but the Tararua Ranges received heavy rain, causing Craig and Claire Partridge's farm to transform into a massive flowing river.
The couple have been living at the farm since June 2016 and said it had flooded four times since then but flooding in summer was something that hadn't been seen in the area for more than 14 years.
Mr Partridge said he "religiously" watches the weather report every night for this very reason.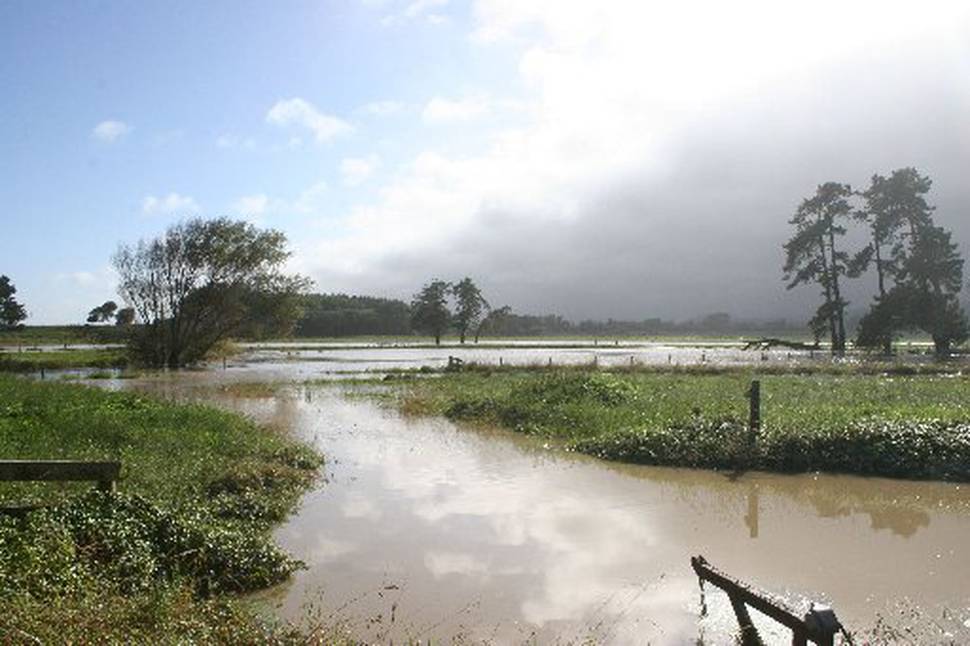 "The report said there would be 150 millimetres of rain coming so I deliberately planned for the cattle to be on higher ground," he said.
"The farm can flood within two hours but takes up to four days to fully retreat."
The couple had planned to go out for dinner on Thursday night but when they tried to get out the water was so high they had to cancel their dinner plans and hunker down for the night.
Mrs Partridge said because of the nature of the farm and the way it floods, she always keeps extra food, bottled water and a gas bottle for the barbecue.
"People say our cupboards look like supermarket shelves, but it's because we adapt to the flooding," she said.
"The sun can be shining across Horowhenua but [if it's] raining in the Tararua Ranges ... it will flood."
Mr Partridges said 12 hectares of crops were immersed in water and he was interested to see how they would recover.
"It is a natural process, Mother Nature can be unkind at times, it is something we have to live with," said Mrs Partridge.