Following a failed and disappointing Commonwealth Games campaign, Netball New Zealand announced that they would hold a "comprehensive" review into the Silver Ferns.
Read more: Netball New Zealand to hold review into Silver Ferns' Commonwealth Games failure

But former Silver Ferns coach Yvonne Willering has urged Netball New Zealand to veer away from taking the "easy road," and says the review needs to look far beyond just the current national team.
"I don't want us to just take the easy road," Willering told the Herald.
"I think they need to look beyond the Silver Ferns, they need to have an overall review … this isn't just about the current Silver Ferns, we've got to look beyond that."
Read more: Netball: Silver Ferns miss Commonwealth Games medals for first time
"They [Silver Ferns] didn't play to their full potential, you've got to look at that reasoning as well ... you've got to look at the leadership group and how honest they were. It's not just one aspect."
Although the Silver Ferns' results at the Commonwealth Games were undoubtedly disappointing, they weren't surprising.
Over the past six months, the Ferns have slowly fallen into a downward spiral, losing multiple times to their three biggest rivals England, Jamaica and Australia.
Current Silver Ferns coach Janine Southby has only maintained a 51 percent win rate since taking leadership of the national team, and has been widely criticised by former players, coaching staff, and fans.
Read more: Netball NZ refuses to blame coach Janine Southby over Commonwealth Games failure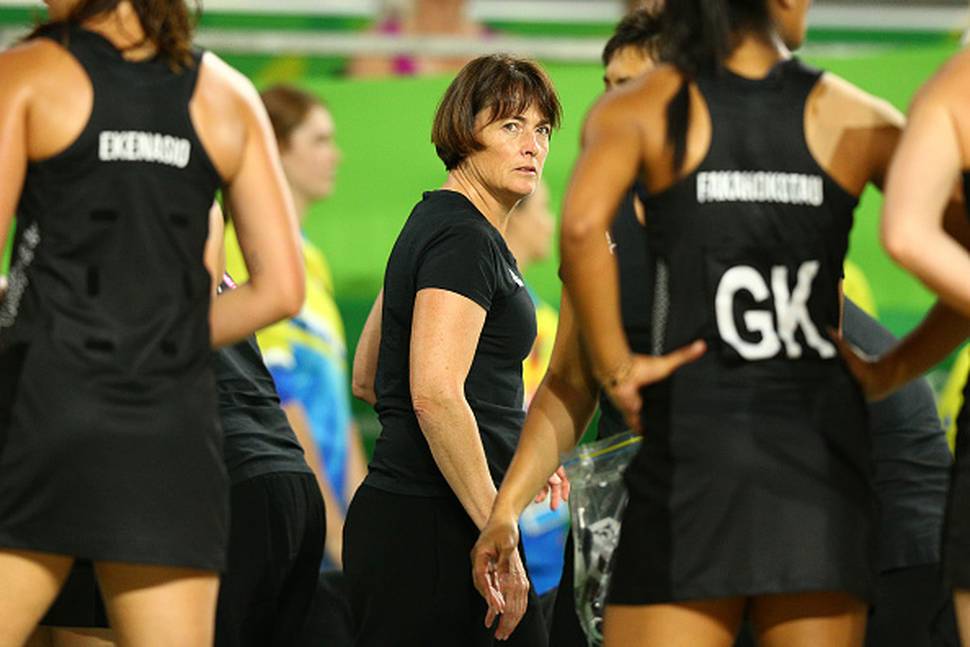 However, Willering, who lead New Zealand to a silver medal in the 1998 Commonwealth Games, says she believes there were multiple issues that contributed to the Ferns' demise that reached beyond Southby.
She says that Netball New Zealand needs to review all aspects of the sport at a high performance level, including the selection process, or she feared for the future of the Silver Ferns brand.
"I hope that the panel, whoever they may be, look beyond just the Silver Ferns and look at the game as a whole, I don't think there's just one aspect to it," Willering says.
"They need to have an overall review because if the players aren't strong enough, through the way players are selected, and if there are no better players left behind, then we have to look at how we can get more elite players."
"A huge aspect of the Ferns' selection is fitness related, and obviously fitness is vital without a doubt, but it's in combination with what happens out on court as well. A fit player doesn't necessarily make a great player, and I wonder if maybe the focus has changed a lot."
"It's out in the open now that we're losing numbers, and now with the Silver Ferns not succeeding that's obviously how most people gage the sport by, we could actually lose more people and that's an issue that needs to be addressed."
Netball New Zealand President Jennie Wyllie said in a press conference yesterday, that they were very disappointed with the Ferns' placing at the Gold Coast games.
Wyllie said that they were committed to ensure the Silver Ferns could achieve at the highest level again and would strive to resolve any issues identified in the review.
The findings will be presented to the Netball New Zealand Board in early June.
To get the day's top sports stories in your inbox, sign up to our newsletter here