Justin Theroux has broken his silence on his widely-discussed split from Jennifer Aniston earlier this year.
The couple, who were together for five years, announced their separation in February, with their confirmation statement insisting the decision was 'mutual and lovingly made' however Justin has remained silent on the issue so far.
Speaking to The New York Times, he has now candidly broken ground on the split, which he insists was totally friendly - while he discussed the 'gentle yet heartbreaking' nature of the demise of their two-year long marriage.
Jennifer and Justin became engaged in August 2012, and they married in a surprise ceremony at their LA home on August 5, 2015.
Despite garnering huge numbers of fans as a couple, they shocked the world when they released the statement stating that they would have handled their separation privately, but they wanted to counter speculation and 'convey the truth directly.'
Echoing the sentiment, Justin admitted in his new interview that he did not feel that he 'owed' the public an explanation for why they had parted ways.
Feeling reflective, the actor said: 'The good news is that was probably the most — I'm choosing my words really carefully — it was kind of the most gentle separation, in that there was no animosity...
'In a weird way, just sort of navigating the inevitable perception of it is the exhausting part... Again, neither one of us is dead, neither one of us is looking to throw hatchets at each other...
'It's more like, it's amicable. It's boring, but, you know, we respected each other enough that it was as painless as it could be. It was heartbreaking only in the sense that the friendship would not be the same, as far as just the day to day...
'But the friendship is shifting and changing, you know, so that part is something that we're both very proud of'.
Earlier this month, Jennifer discussed single life and hinted that fertility issues might have been an issue with her split from Justin in the September edition of InStyle.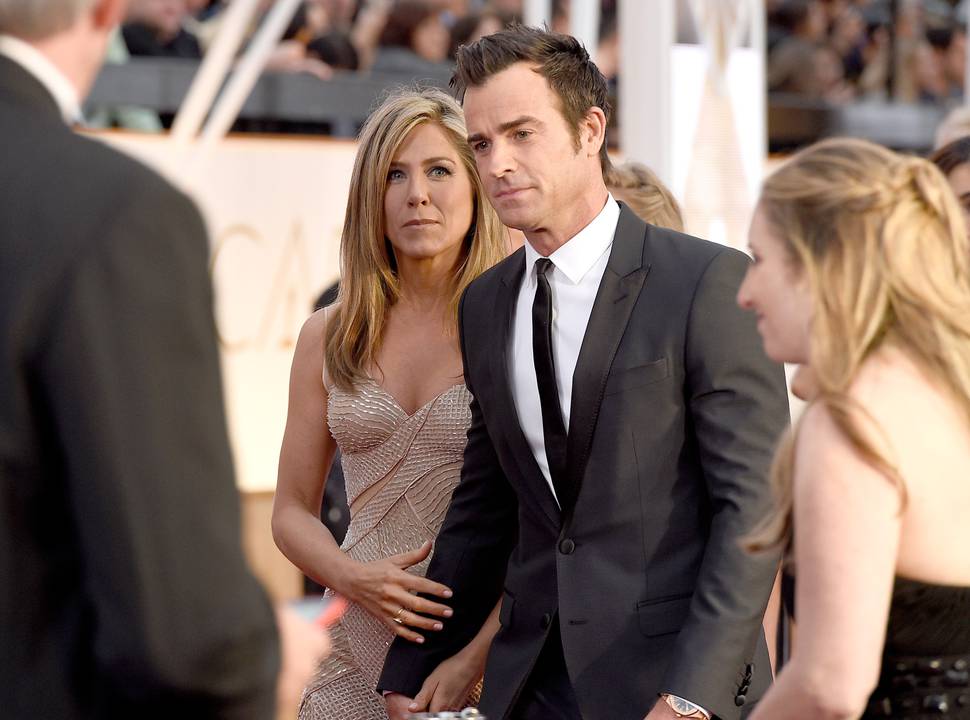 'It's pretty crazy,' Aniston told the magazine, 'The misconceptions are "Jen can't keep a man," and "Jen refuses to have a baby because she's selfish and committed to her career." Or that I'm sad and heartbroken...
'First, with all due respect, I'm not heartbroken. And second, those are reckless assumptions. No one knows what's going on behind closed doors...
'No one considers how sensitive that might be for my partner and me. They don't know what I've been through medically or emotionally.
'There is a pressure on women to be mothers, and if they are not, then they're deemed damaged goods. Maybe my purpose on this planet isn't to procreate. Maybe I have other things I'm supposed to do.'