Film stars Sacha Baron Cohen and his wife, Australian actor Isla Fisher, were among the happy campers at Punakaiki over the Christmas season.
The couple were travelling around New Zealand in a campervan with their three children. They stayed at Punakaiki's beach camp and went unrecognised, at least initially.
Camp manager Jed Findlay said Baron Cohen was not wearing his trademark green mankini when he booked in, so he didn't realise who he was. But another camper behind Baron Cohen noted the similarity after the star left.
Shortly afterwards a woman came into the camp office to check the amount the man had been charged for the camp site.
Findlay said he told her the man looked like the Borat actor to which she replied, "Yeah, because it is."
She turned out to be an assistant to the family who was driving their campervan during the day while the family travelled by car.
At night the family used the van and she slept in the car, Findlay said.
His younger brother and a friend later asked if they could get a picture with Baron Cohen but, despite being very friendly, he did not want any pictures taken.
Findlay said his brother has red hair which Baron Cohen commented on saying "I love your hair, never be ashamed of your hair - I married a ginger myself."
Local resident Richard Arlidge was leaving the Pororari spit one evening when he waited for a tall dark gentleman escorting two young children to come down the track to the beach.
"I thought that guy looks familiar - could that be Borat? He smiled and the tell-tale teeth were exposed - I smiled back," Arlidge said.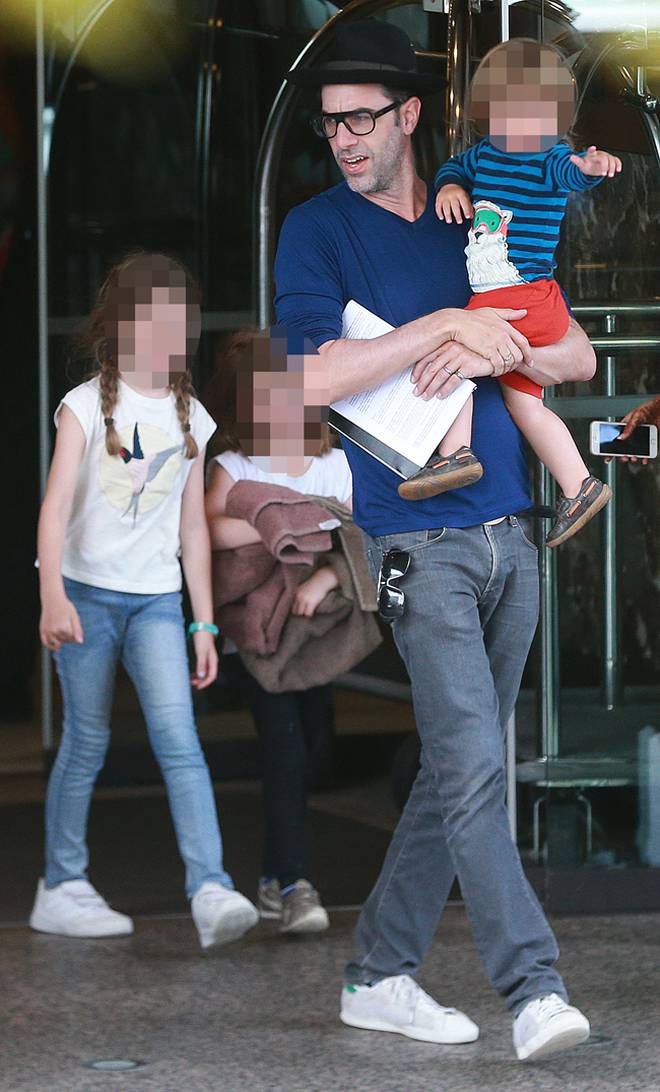 Baron Cohen starred in the Borat movie and TV series, Ali G.
Fisher is known for her roles in Home and Away, The Great Gatsby and Wedding Crashers among others.
The family went on to visit Cardrona and Queenstown. Fisher uploaded photos of their travels to Instagram, including one of a sunset at Punakaiki beach.
- Westport News