TimeOut critics Chris Schulz (CS), Karl Puschmann (KP), Siena Yates (SY) and Gracie Taylor (GT) pick their best albums of 2016.
1. Lemonade - Beyonce
Let's just call it what it is: Beyonce owned 2016. Lemonade changed the game with its celebration of black culture and what it is to be a black woman; Bey's openness about being cheated on and her reaction to that; and its multi-genre approach to R&B. She gave us country on Daddy Lessons, hip-hop on hits such as Formation, sultry R&B on Pray You Catch Me, and gospel on Freedom. And besides all that, that visual album drop and the resulting performances which drew from it, entirely eclipsed the competition, making Lemonade a staple in pop culture history. (SY)
2. Skeleton Tree - Nick Cave
Heavy, heartfelt and with the power to stop you in your tracks Skeleton Tree is the sound of grief personified. It's an incredibly dark album that, for the most part, wants to be left alone to mourn as it struggles to work through its anguish and loss.
Its delicate and experimental instrumentation, piercing drones and Cave's deep baritone suck you into its black hole of despair and sorrow. The record's thick molasses of misery only serves to make those rare, beautiful moments of light that somehow break through doubly affecting. Only the blackest of hearts will reach the end without getting a little teary. In no way can Skeleton Tree be considered an easy listen; it's powerful, confronting and intense. It's also a gawd damn masterpiece. (KP)
3. Blonde - Frank Ocean
The weirdest album launch in recent memory also delivered the best R&B album of the year. First came that bonkers video loop featuring Frank Ocean getting his Bob the Builder on. Then came Endless, his really rather good, and really rather haunting, instrumental album. But it was Blonde, his second album proper, that really hit home just what an original talent he is. Months on, we're still deciphering Blonde's many layers, Ocean's overlapping lyrics, and the album's spooky, ethereal vibe. It's proof that Frank Ocean is living in his own weird world - we're lucky enough to get the occasional invite. (CS)
4. The Life of Pablo - Kanye West
Yeezy's seventh album was a mess. One that, on those first few listens, didn't really make much sense. Even Kanye thought so: he was still tweaking The Life of Pablo, adding new songs and verses and mixes, weeks after release. But now, months on, with West breaking down, cancelling a tour and spending time in hospital, Pablo's confused state seems reasonable. And it makes it an even more compelling listen. "How many of us are real friends?" asked West on the plaintive introspection of Real Friends. He's about to find out. (CS)
5. Blackstar - David Bowie
Two days after releasing Blackstar David Bowie passed away. With his final album he turned his death into an astonishing work of art. Crafted with a master's ease the record, with its abstract jazz flourishes, tinges of electronica and Bowie's gift for uniquely memorable hooks, is musically challenging, forward thinking, and strangely timeless.
Lyrically, the album is filled with references to past triumphs, his own illness and impending death and the occult symbolism and imagery that fascinated him throughout his life. Bowie blends the dour routine of a patient and the calm acceptance of a man who knows he's out of time with the otherworldly, unknowable mystery of the afterlife and the rituals and artefacts of arcane spirituality.
The effect is a complex and beguiling tapestry that hints and nudges you towards deciphering its more obscure mystical allusions without giving anything away. Blackstar is a celebration of life that doesn't shy away from confronting death. A final parting gift from the Starman. Death as art. Rest in peace. (KP)
6. 22, A Million - Bon Iver
Swapping innocent guitars for deep electronic lurches, ghostly high-pitched auto-tune and weird glitch sounding elements 22, A Million is a strange and experimental record. It can also be a bit depressing... But thankfully it retains the smooth otherworldly feel that Bon Iver is famous for. One thing's for sure, it'll definitely hit you right in the feels. (GT)
7. Malibu - Anderson .Paak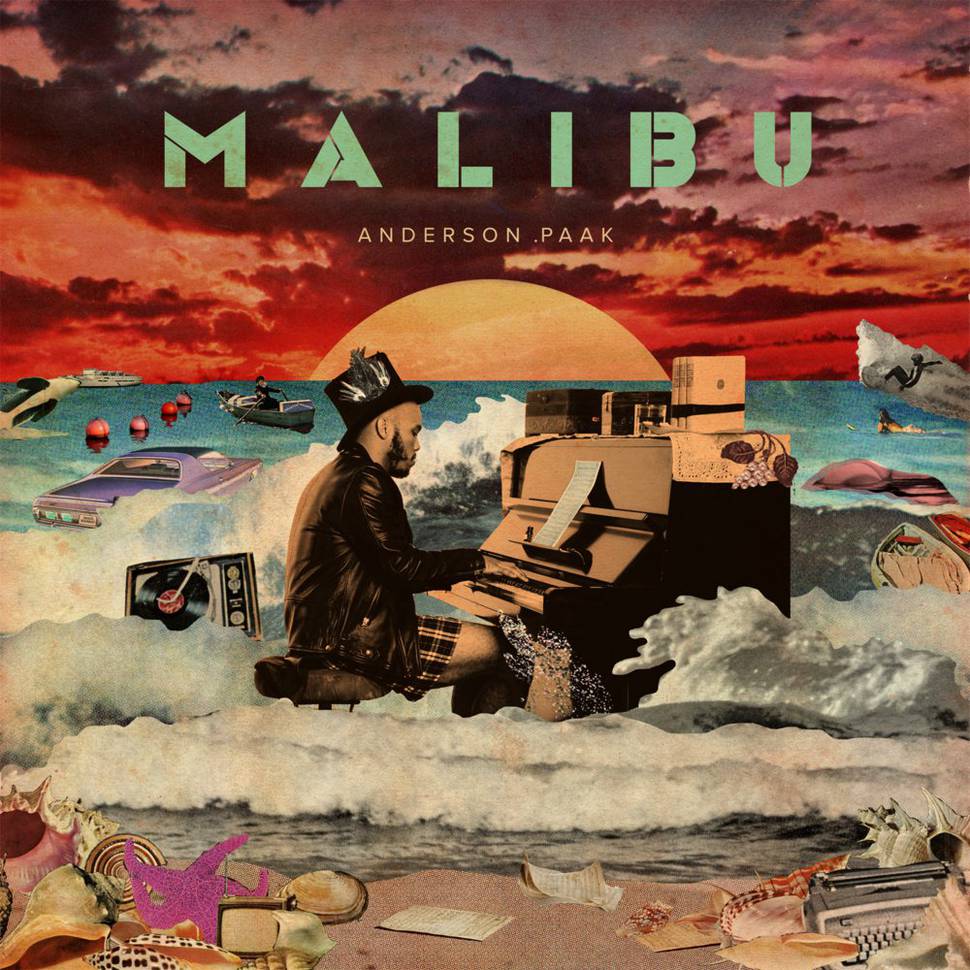 Anderson .Paak's sultry, soulful voice commanded the airwaves this year with the release of his second album, Malibu. Paak's joy is infectious and it spreads through his funk-filled, hip-hop beats and the gospel cry to his vocals. While his first release, Venice, was a summer album, Malibu has something to cater to every season and mood. If ever there was an artist to watch in 2016, Anderson .Paak is it. (SY)
8. A Moon Shaped Pool - Radiohead
It hasn't been a great year for guitar-fired stadium rock giants. Enter Radiohead who, having recently passed the 30-year mark, remain as enigmatic and elusive as ever. One listen to Burn the Witch's restless energy, Thom Yorke's haunting falsetto, and lyrics about "low-flying panic attacks" and it was clear that Radiohead were readying another classic. Which is exactly what they did. Here's to another 30. (CS)
9. Untitled Unmastered - Kendrick Lamar
It wasn't a perfect year for hip-hop's master linguist - after all, he's yet to apologise for his Maroon 5 misstep Don't Wanna Know. But while Lamar didn't release a studio album proper, Untitled, Unmastered more than made up for it. Free jazz breakdowns? Prog-funk meanderings? Free form poems about his ... penis? This may have been a collection of songs that failed to make To Pimp A Butterfly, but it proved that even Lamar's offcuts are better than most rappers on a good day. (CS)
10. Anti - Rihanna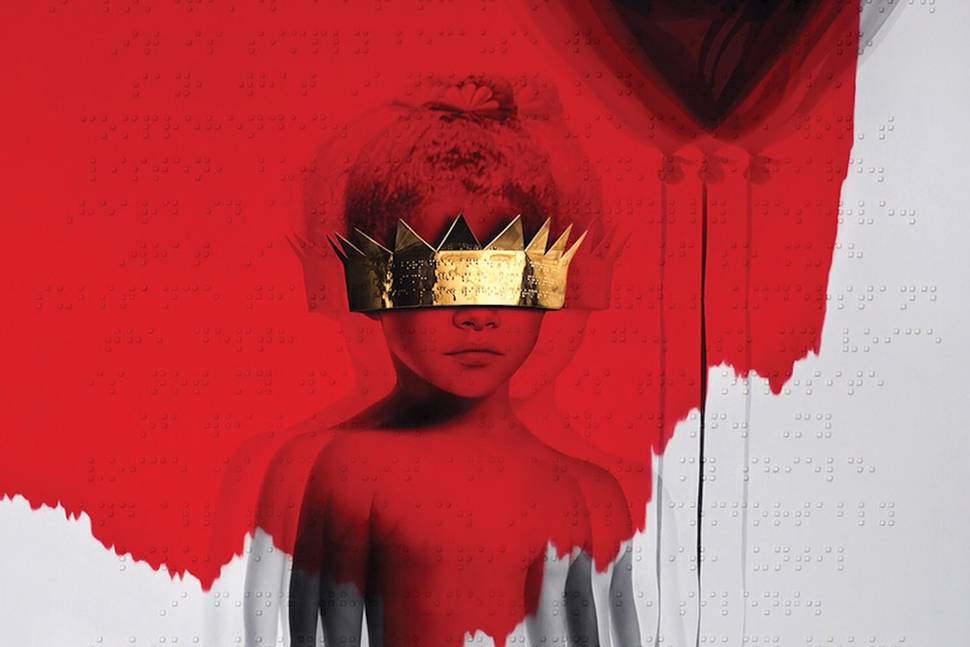 She's worn every pop guise there is to wear, from sweet sexpot to killer rave queen to teary balladeer. But no one saw this coming: the real Rihanna laid bare across an entire album based around minimalism and reflection. It had bleary-eyed swagger to burn. "Didn't they tell you that I was a savage?" she sang over Needed Me's gutteral throbs, sounding less like a pop star and more like a jaded assassin from a blood-drenched Quentin Tarantino film. What she does next is anyone's guess. (CS)
11. Wildflower - The Avalanches
The record nobody was expecting as it had been 16 years since their classic debut Since I Left You. Was the wait worth it? You betcha. Joyous and nostalgic, Wildflower is a sun-drenched pastiche of old samples and new vocalists. A psychedelic and funky album that sounds gloriously out of time. Let's hope it's not another 16 years for the next one. (KP)
12. The Death of All Things - Beastwars
It nearly broke them, so it was no surprise that Wellington doom-metal titans Beastwars announced an indefinite hiatus after releasing their gloriously sludgy third album. If this is Beastwars' final stand, it's one blisteringly hellish way to go. (CS)
13. Blank Face LP - Schoolboy Q
Schoolboy Q's third album was as vicious and unrelenting as a king hit to the back of the head. Dig beneath its bruises and you'll find a gangster rap classic waiting to emerge. (CS)
14. Total Depravity - The Veils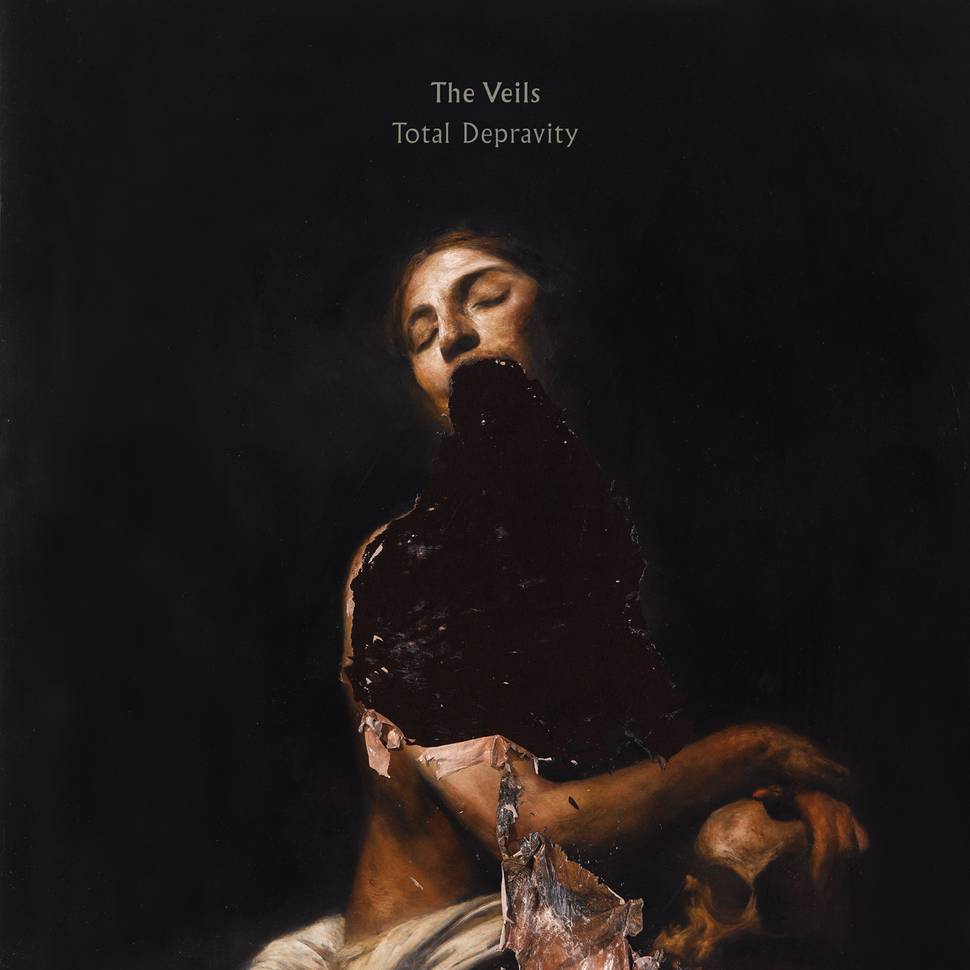 The Veils got low-down and dirty on this record creating the sound of the American nightmare. It's what happens when you reach the end of that dark, desert highway and find the devil patiently waiting at the crossroads for you, pen and promises in one hand, iron-clad contract in the other. (KP)
15. A Seat at the Table - Solange
Now she's finally come into her own, Solange has proven she has a voice, a vision and a message easily as strong as big sister Beyonce's. There are underplayed levels of brilliance to this album and every listen just draws you further in. (SY)
16. SWIDT vs Everybody - SWIDT
Local hip-hop got the energy injection it needed with this, the debut album from six-strong Onehunga collective Swidt. Tracks like 312 and No More Parties in Stoneyhunga sparkled with lyrical wit and local references - including their favourite brand of Onehunga pies. (CS)
17. Give a Glimpse of What Yer Not - Dinosaur Jr
The trio may be getting on a bit now but their music appears to be like a fine bottle of dirty, fuzzy wine, only getting better with age. There's no surprises here, it's Dinosaur Jr doing what they do, but gawd damn they do it well. For best results play loud. (KP)
18. Adore Life - Savages
This is a savage, ferocious record, full of thundering tom-tom driven beats, screechingly angular guitars, hypnotic bass grooves and Jehnny Beth's deep chanting vocals. The whole record obviously owes a lot to Siouxsie Sioux, but even the ice queen herself would be won over by the band's post-punk, goth-tinged racket. (KP)
19. We Got It From Here - Thank You 4 Your Service - A Tribe Called Quest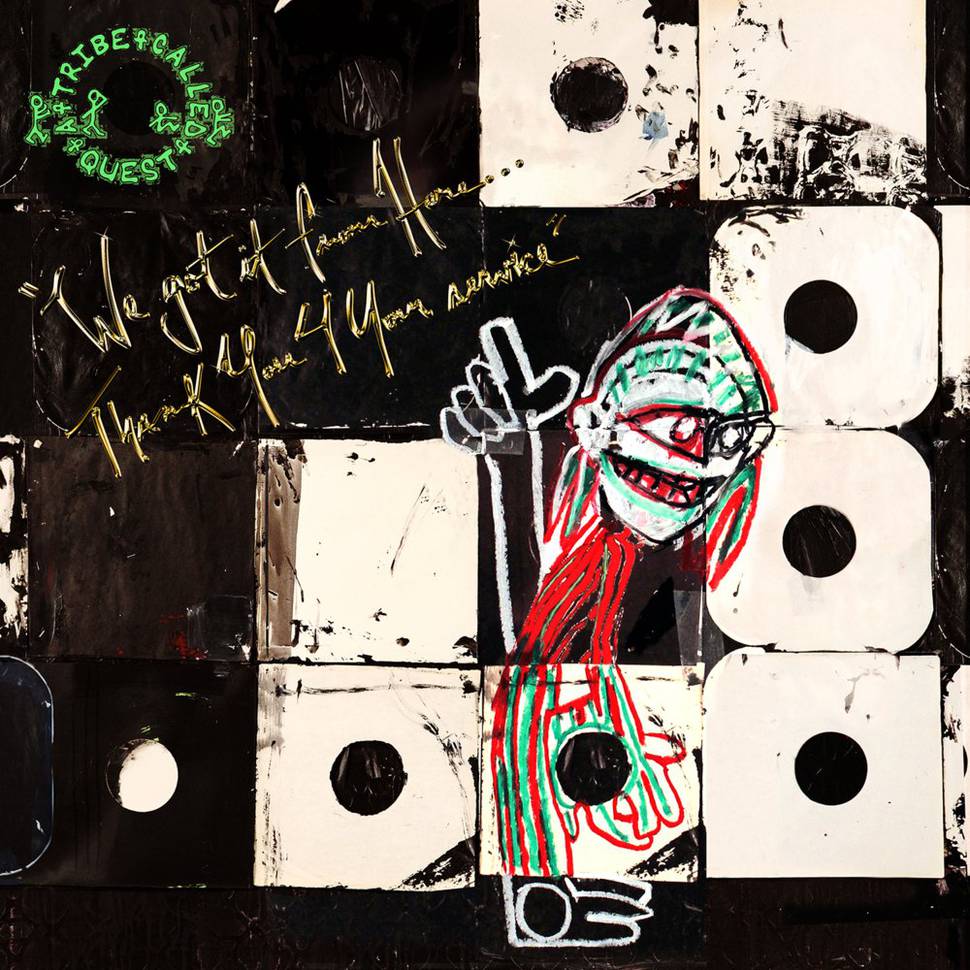 Seventeen years away, and A Tribe Called Quest came back with an album as relevant and lyrically clever as in their heyday. The last we'll hear from Phife Dawg and his midnight marauders was pure fire. (CS)
20. RR7349 - S U R V I V E
A synthetic nightmare of dread foreboding, creeping menace and rigid analogue beats, this record makes you the star of your own personal 80s horror movie. These guys are behind the Stranger Things soundtrack and RR7349 is very much a continuation of that sound. A pleasingly tense listen. (KP)