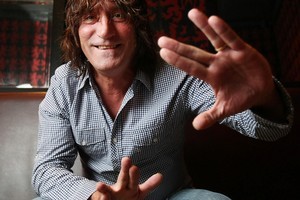 The Exponents' have a new single called It's Rugby, released to coincide with the Rugby World Cup.
The song is an upbeat acoustic number that the band hopes will be sung from the terraces at the Cup final.
It features the lyrics: "It's rugby, more important than life and death, rugby, without you there's nothing left."
The song is the first single from The Exponents since 1997, and Luck hopes it's going to be huge.
What do you think of the new Exponents song, 'It's Rugby'? Here is the latest selection of Your Views: