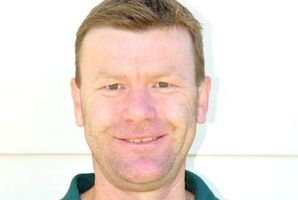 Graeme Tindall was several minutes slower than he wanted to be in the Boston Marathon but it may have meant the difference between life and death.
The accountant for Masterton's Forest Enterprises was competing in the Boston Marathon yesterday and was only 1.6km from the finish line when two bombs went off, killing three people and injuring scores of runners and spectators.
Mr Tindall had fallen behind his hoped-for time of under four hours, which may have saved him being caught in the blast.
A colleague in Masterton, Steve Wilton, told the Times-Age he and Mr Tindall's mother had been trying to get through to him from 8am yesterday, minutes after the explosions.
"We got a text to him and he responded,'' he said. ``We've had subsequent emails and he's been on the phone to his mother.''
He said Mr Tindall had not known much about the bombing, telling Mr Wilton ``you probably know more than I do''.
Mr Wilton said this was Mr Tindall's 86th marathon and his first Boston Marathon.
He was stopped after the 40km mark, only minutes from the finish line of the 42.2km race.
"He'll be upset for getting a Did Not Finish but had he been on time, he would have finished at the time the bomb went off. It was a blessing, with hindsight.''
He said Mr Tindall has raced in most of the world's leading marathons.
His major difficulty was being allowed back into his hotel room at the Boston Sheraton, which was also the headquarters for the marathon.
"We've had confirmation that he's been allowed in.''
Mr Wilton said Mr Tindall was awaiting confirmation that he would be able to fly to Seattle today.
Many other frantic friends and relatives across the world were not as lucky as those of Mr Tindall's, with heavy cellphone use slowing services.
Google stepped in to help people find runners, setting up a site called Google Person Finder that allowed users to enter the name of whoever they were looking for.
For more articles from this region, go to Wairarapa Times-Age