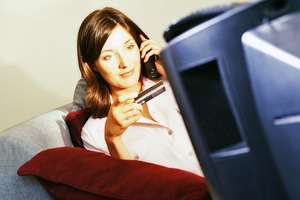 The Shopping Channel has bought itself some extra time on TV3.
The channel dedicated to round-the-clock consumption was the subject of speculation last year when it dropped high-profile hosts shortly after its glitzy launch.
TV3 owner Mediaworks said it would screen the shopping infomercials at 10.30am for the foreseeable future. "It fits really well into our daytime programming," Mediaworks spokeswoman Rachel Lorimer said. "We think it's going to be a positive thing for our viewers."
Shopping Channel shows will screen for an hour every weekday on TV3 from January 21.
Infomercial content providers usually pay channels for air time. TV3 said there was nothing to indicate the Shopping Channel would be different.
The Shopping Channel said December sales were up 30 per cent from November. It also said one in five people who bought goods from the channel in November returned to buy again the following month.