Robbie Berridge has had to withdraw from tonight's bout.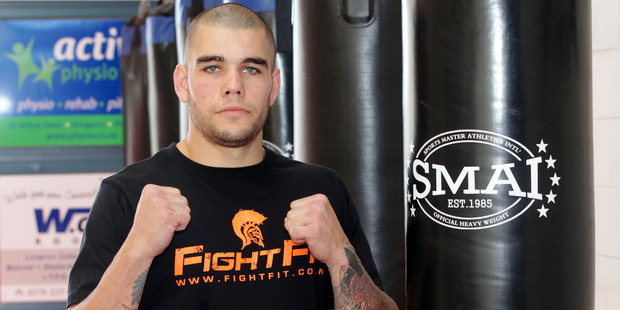 New Zealand's top-ranked professional boxer Robbie Berridge, forced to pull out of tonight's Triple Thriller Main Event with a hand injury, is said to be negotiating a world title fight.
The news will do little to ease the disappointment of former All Black Inga Tuigamala, who is promoting tonight's event in Auckland. Berridge's late withdrawal from his fight against Adrian Taihia due to an injury to his left hand has robbed Tuigamala of a major selling point.
Tuigamala and his two sons, Bubba and Jordan, are fighting on the undercard at Greenlane's Logan Campbell Centre.
Berridge, 29, is a rising star on the New Zealand professional scene. In 25 fights he has lost only once.
It is understood that Tuigamala insisted on Berridge undergoing two examinations of the injury, which was sustained during a sparring session last week.
While there is no disputing the injury - described as a severe swelling of a knuckle - there is speculation that light-heavyweight Berridge could have boxed through the pain barrier and has withdrawn as he is about to be offered a world title fight by the WBO.
Berridge, nicknamed the "Butcher" and ranked No10 on that organisation's pecking order, is said to be close to a fight against Sergey Kovalev, the WBO's No1-ranked fighter. Kovalev, a 31-year-old Russian with a 24-win, one-draw and no-loss record, is said to be a fighter of the highest quality.
David Higgins of Duco, Berridge's promoters, said he could not comment on the speculation.
"Fights are offered all the time, fights fall through all the time, discussions about who Robert is fighting in the future are ongoing," Higgins said. "They certainly aren't relevant to why Robert is not fighting on the Inga card, which is purely because he is not fit to fight."
- APNZ