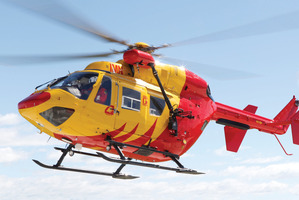 A 23-year-old man has been airlifted to hospital with suspected spinal injuries after rolling his vehicle in the Takaka Hill area this morning.
The man was the driver of the vehicle, and reportedly swerved to avoid a dog on the road, which resulted in the vehicle rolling.
The man was transported to Nelson Hospital by the Nelson Marlborough Rescue Helicopter.
- nzherald.co.nz