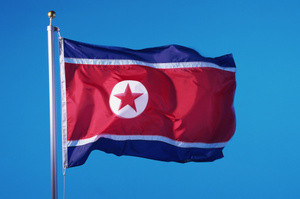 A New Zealand businessman has been arrested on suspicion of spying on South Korea for North Korea.
The South Korean-born 56-year-old, identified only as Kim, is accused of collecting intelligence on high-tech military hardware for the secretive communist state.
It is believed he had acquired New Zealand citizenship and was involved in trading with North Korea.
He faces a death sentence if South Korean authorities find him guilty of espionage.
Kim was arrested early last month with a 74-year-old man called Lee.
A Seoul Metropolitan Police Agency statement said the older man was sentenced to life imprisonment on espionage charges in 1972.
He was released on parole in 1990, but police said he retained strong ties with Pyongyang.
Espionage carries a maximum penalty of death in South Korea, but there have been no executions, for any crime, since 1997.
South Korean prosecutors say the pair had collected information on military equipment and devices capable of disturbing global positioning system (GPS) signals.
Seoul had accused their northern neighbours of trying to jam GPS systems on hundreds of civilian aircraft and ships between April 28 to May 13.
Officials claimed they had identified the jamming source as coming from Kaesong, a city close to the Demilitarized Zone that divides North and South Korea, which Pyongyang denied.
A spokeswoman for Foreign Affairs Minister Murray McCully said: "We can now confirm a New Zealander has been arrested in South Korea.
"The New Zealand Embassy in Seoul is working with local authroties and will offer consular assistance if required.''
- APNZ