Think back to your earliest childhood memory. Can you recall where you were? Could you find your way back there, 25 years later?
Saroo Brierley was just 5 years old when he found himself on the streets of Kolkata, more than 1500km from his family in Khandwa, India.
Unable to trace his family, authorities placed him in an orphanage, where he was adopted by an Australian couple and went to live on the wild and windswept island of Tasmania.
There, he had a fairly normal childhood, never dwelling on the exceptional circumstances that had landed him half a world away. But he never forgot those early years, often dreaming of his mother and hometown.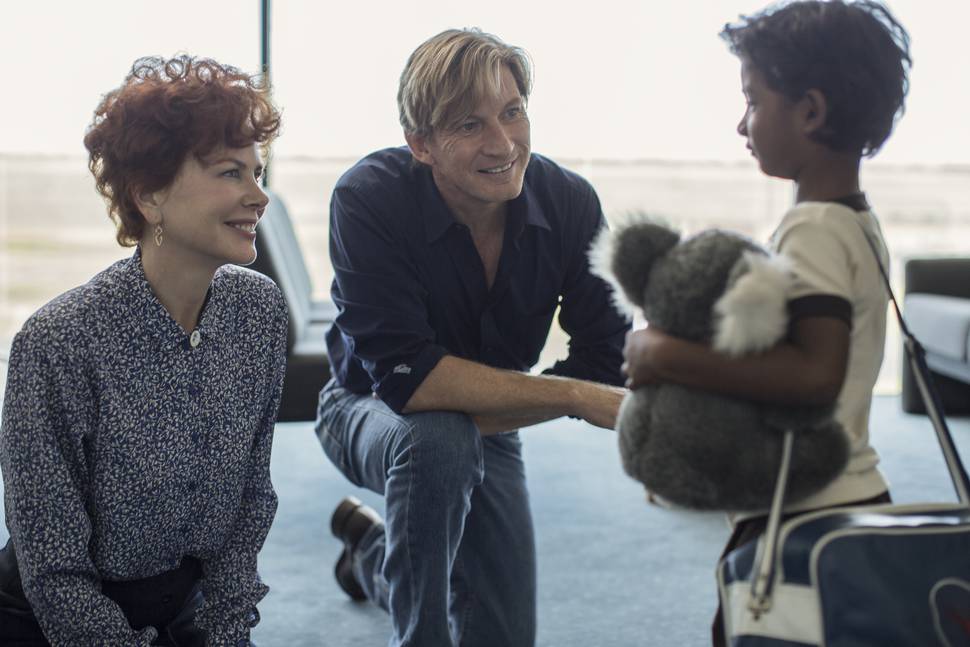 "They were so vivid," he says. "Those memories always were there. I knew if I ever lost those memories then I'd lose my identity or the chance of finding my identity."
Twenty-five years later that chance came with the invention of Google Earth. Tracing India's vast landscape, looking for a single specific landmark, Brierley discovered his hometown (the name of which he had been mispronouncing as a lost 5-year-old) and finally made the long journey home.
It's a story so extraordinary that Hollywood was beating down Brierley's door to make it. No sooner had his book A Long Way Home been published, than production houses began bidding for the film rights to the story, released today as Lion.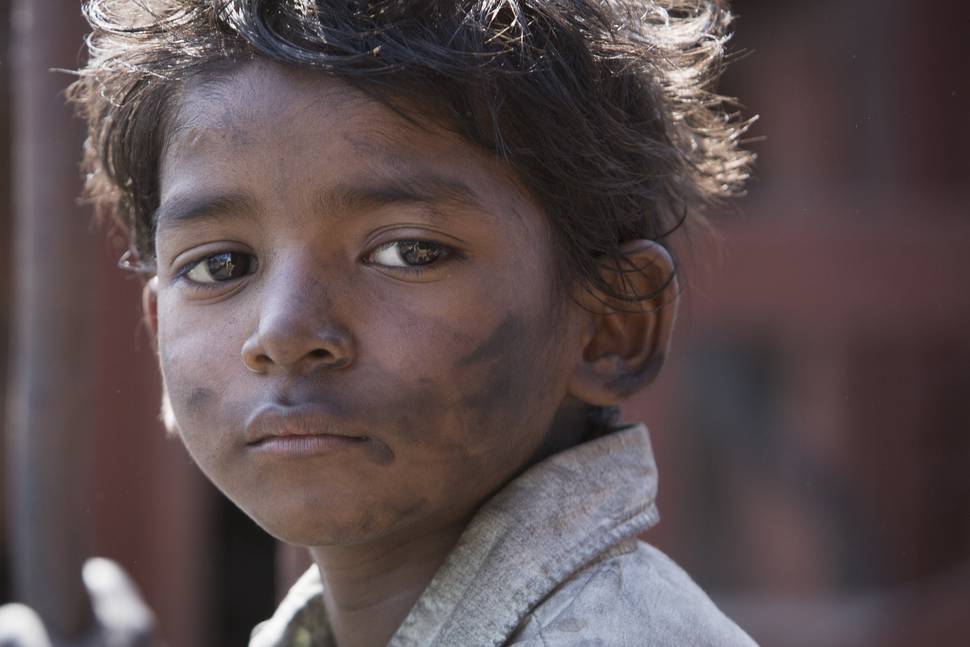 It was a story Dev Patel was desperate to be a part of, tracking down the film-makers before they had even finished the script.
"I ended up knocking on the writer's door, while they were writing the script. I'd read an article about it before I'd even read the script and they were in there still storyboarding. I was very early," he says with a laugh.
"They were like 'calm down, it's nice to meet you but you're going to have to audition'."
Patel wasn't the only actor desperate to be a part of the project. Nicole Kidman was also determined to be involved, playing the role of Brierley's adopted mother, Sue.
"The amazing thing about it is that Dev Patel and Nicole Kidman, they wanted to be in this film," says Brierley. "It wasn't just a casting. For them, their manager was told go out and make sure you get this film for me and don't come back if you don't."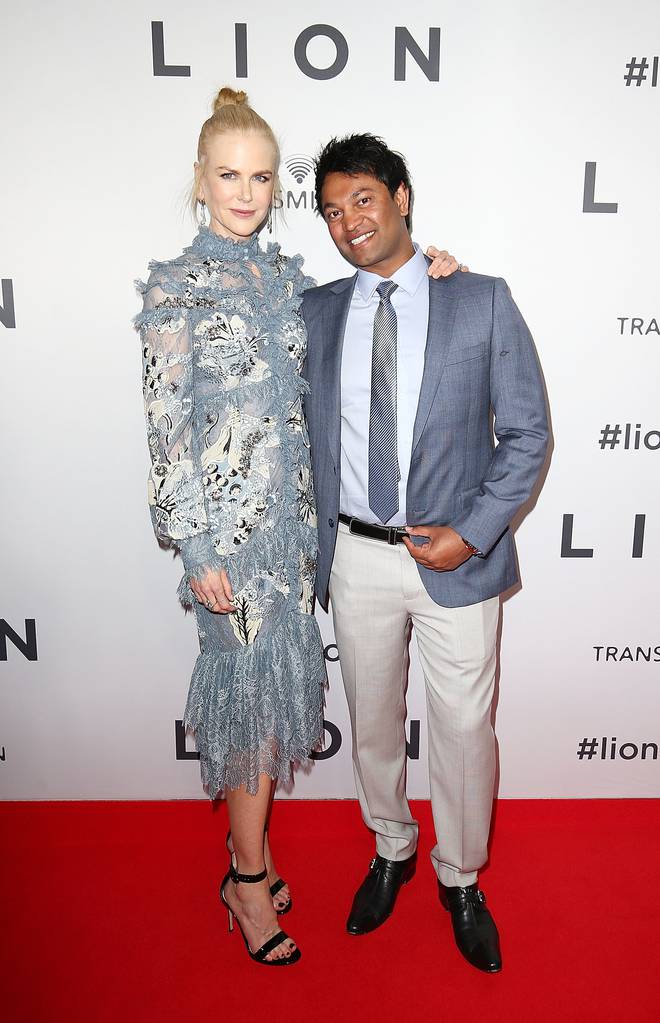 Brierley's surprise at the A-list interest in his story simply mirrors his attitude to his extraordinary situation.
"I didn't talk about it much. It was only close people who I talked to about it. They were gobsmacked when I told the story.
"I was just a normal kid really, wanting to be a normal kid. But I also had this other side to me. I guess in some ways you could say I was living a double life. One moment you're here in reality, the next, you're living in the past."
For Patel, bringing that inner-conflict to life was the biggest challenge of his career and one he relished, earning a Golden Globe nomination for his efforts.
"It was the most nourishing experience of my career so far," he says.
"It's a small pond, roles like this. There's not many of them that come by for an Indian guy like myself. Normally, they're for the funny, best friend, comedic relief-type stuff."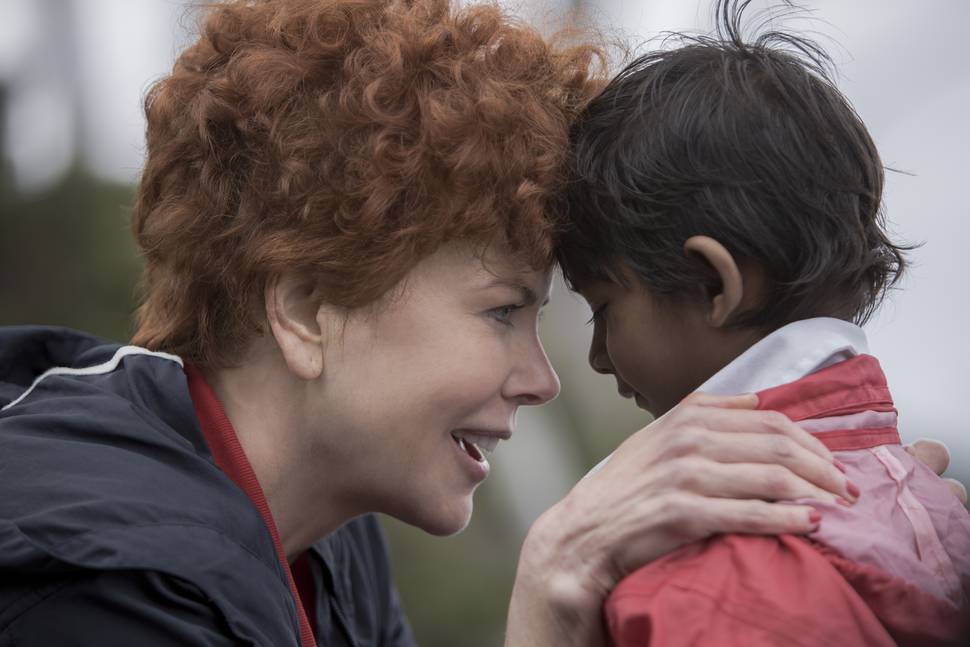 After his initial encounter with the film-makers, Patel eventually won the role following a gruelling six-hour audition.
"We went through the entire journey with this young man and explored the pain he goes through being the product of two worlds. I came out of that it completely shattered but feeling like 'God, I've done everything I can'. And then you get that call one sunny morning and they're like 'you've got it'. It's a beautiful feeling."
So, too, is getting the call that you've been nominated for one of the industry's biggest honours, although Patel is quick to downplay the award-season hype.
"It's all right, isn't it?" he says with a grin.
"When the nominations were announced and I'd woken up, because they announce them very early in Los Angeles, I Facetimed my mum and she was making breakfast for my dad ... She was in her pyjamas with a spatula, dancing, and it was really beautiful."
He's more excited for his young co-star, Sunny Pawar, who plays 5-year-old Brierley.
"They picked him from 2000 children and it's the first time he was on a set. I look at him on our press tour and there's a beautiful naivety to him being swept up in this whole tidal wave of joy. I relate to that from my Slumdog days."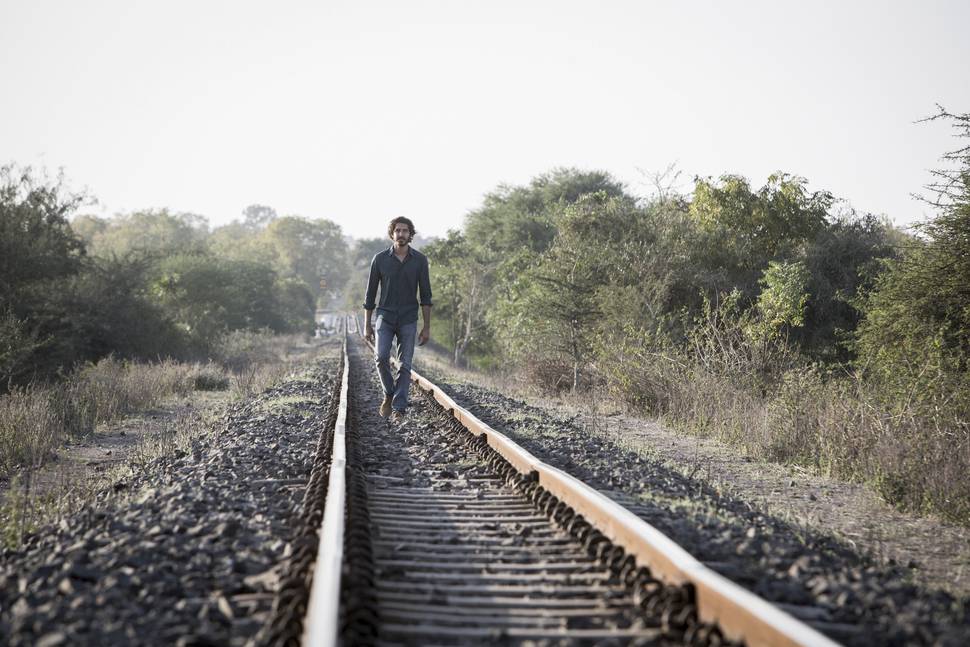 Like Slumdog Millionaire and Best Exotic Marigold Hotel, Lion saw Patel return to India for filming. (Despite Meryl Streep saying he was born in Kenya during last week's anti-Trump speech at the Golden Globes, Patel is, in fact, a born-and-raised Londoner from Harrow).
This time, he travelled the country by train, visiting orphanages to realise the full extent of India's street-children population.
"I didn't know how staggering the figures were. There are 11 million children on the street of India every day. What [Lion] does is it personifies one journey out of those 11 million. And how people react to this one story just makes you realise, 'God, we've got to do something about it, we've got to help these kids out there'.
"Adoption is a beautifully symbiotic process, it can be, and the film shows that. At its core, it's an anthem of love and unity. I hope it can get the conversation started."
LOWDOWN:
Who: Dev Patel plays Australian Saroo Brierley
What: Nominated for a Golden Globe for best supporting actor in Lion
When: In cinemas today