Redfoo has been blasted by his nephew and former LMFAO partner in a scathing Facebook post.
In the lengthy letter, SkyBlu (now known as 8ky) accused 41-year-old Redfoo of stealing the LMFAO brand that they built together.
"Ive been wanting to speak my truth about this whole LMFAO situation for a long time," 8ky wrote. "Out of respect to our family I kept it all to myself".
The 30-year-old decided to break his silence because he had just received a call from his lawyer advising him that Redfoo is claiming he's entitled to all of the LMFAO royalties himself.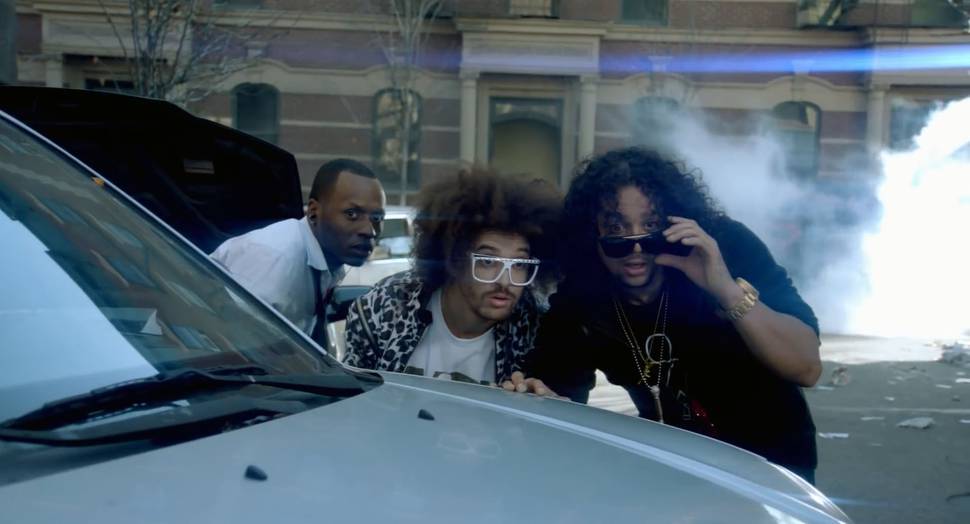 8ky wrote that he needs the money to release a solo album "that has been two years in the making".
"The way you belittle people and your crazy power trips was some of the main reasons our relationship as family and partnership has greatly suffered (sic)," 8ky wrote in the blistering attack.
"Unlike you I didn't take the LMFAO brand for myself. Your whole vibe and style since our last show together is completely a half ass version of LMFAO. My back went out right before a big arena show [in 2011], you went out and performed but then just left on the tour bus without seeing me...in fact you didn't speak to me after that for about a year...Which is around the time you announced our hiatus.
More from Spy:
• Sharon Osbourne has a 'complete, utter breakdown'
• Chris Brown refuses to stand for anthem
"As someone who really cared, loved and had your back this really hurt....I mean...your my uncle! My blood! You even kept touring as LMFAO and made a lot of money doing it.
"You never once called me to ask me how I was recovering, you just kept shuffling everyday without me. I really loved you, I looked up to you man, but the more successful we got, the more you wanted control."
8ky formed LMFAO with Redfoo in 2006 but said in the post that a reunion is pretty much out of the question now.
"Even if we wanted to come back you severely damaged the brand especially with your last album," he wrote.
"You tried to sell happiness, but you're not a happy person. No matter how hard you try LMFAO will never be the same with out me...so therefore it will never be the same."
8ky went on to warn his former musical partner that "the sh*t stops here".
"I couldn't stand how you disrespect people. I was gonna let it all go but still [you're] f*****g with me and my livelihood even though you already just took so much from me, it's still not enough. Well the sh*t stops here Stefan [Redfoo's real name is Stefan Kendal Gordy]."
LMFAO released two albums and were nominated for two Grammy Awards.