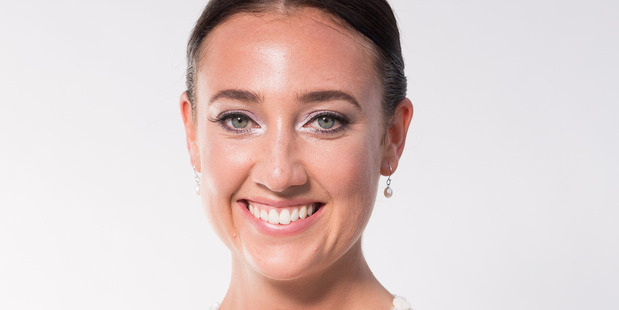 There's more than catty comments flying on The Bachelor NZ tonight, there are paintballs too.
In the fight for this season's love interest Bachelor Jordan Mauger, they will take no prisoners.
After Monday's tense rose ceremony, it was time for the remaining beauties to take out their frustrations in the ultimate physical showdown.
Tricky tactics have played large part in the show so far and the girls weren't about to hold back on the battle field.
It was serious from the get go with host Mike Puru pre-empting the drama.
"Tonight, it's all out war," he said in a voiceover to start the show.
Naz was quick to deliver a jab, before they even suited up for the main event, claiming: "the next target, there's a few of them."
Naz' hit list idea #zzz #TheBachelorNZ

— Matiu Workman (@matiuworkman) March 15, 2016
The next target?? So vindictive bullying is now national entertainment? Poor form @TV3nz #thebachelornz

— Athena macmillan (@athenanbubs) March 15, 2016
American doctor Lindsey turned out to be the most accurate and aggressive sniper, taking out both Naz and Claudia, with what Mauger described as "a few more shots than necessary".
Little did the girls know they'd get a free for all shot at the Bach too - on one condition: "avoid the nuts".
Though one shooter came awfully close landing a shot on his inner thigh.
Mauger later stood on Lindsey's foot, claiming, "I did that on purpose" to get her back for some of the paintball welts she inflicted.
Erin was picked from the crowd for some one on one time and a trip to the monkey enclosure, complete with puns.
"That's enough monkeying around," Mauger said to end the session.
There were no roses handed out prior to the cocktail party.
In what was possibly the most awkward date in The Bachelor history, Shari seemed to come out on top with Jordan Mauger.
The 24-year-old early childhood teacher from Paraparaumu has a penchant for 50 Shades of Grey, but no idea who Bill Murray is, or anything about art.
A minor detail except the fact the couple's first single date was at Auckland Art Gallery.
"I am feeling mildly uncomfortable," Mauger said with a pause, which mirrored exactly how the viewers felt.
Before explaining it was because of the eyes of the painting's staring at them as they ate an intimate dinner.
I would rather be lounging around at the mansion than go on that awkward art gallery date #thebachelornz

— Chanel H-W (@thechanelfactor) March 15, 2016
"The date's coming to an end unfortunately because I could have laughed my way into the night with Shari," Mauger said with a grin.
Cheesy one liners were flowing thick and fast from the Bach, who declared a diamond necklace he gifted to her was "like your eyes" and then "like your smile".
Mauger had been waiting for the date since feeling a spark at the meet and greet cocktail party.
"She's sort of awkward, and I sort of like the awkwardness she brings to it," he said.
"Shari is intriguing, we had a connection on the arrivals".
He described the brunette beauty as "awkward" and fans at home felt the same, with many sharing their thoughts on Twitter.
Like, are these people actually for real? This is them trying to find love? On national TV? Awwwwkward ???? #TheBachelorNZ

— Jess Bovey (@jessbovey) March 15, 2016
This is excrutiating #TheBachelorNZ

— Numberonepony (@Numberonepony) March 15, 2016
This is so awkward I feel awkward just watching #TheBachelorNZ

— Jess Bovey (@jessbovey) March 15, 2016
"The texture ... is thick." #TheBachelorNZ

— CherylBernstein (@CherylBernstein) March 15, 2016
A diamond necklace gifted to Shari was another talking point, with many taking aim at her comment that "no one has ever done anything so nice for me".
"No guy has ever treated me as well as #TheBachelorNZ's production team and sponsors"

— Ray (@deathray_romano) March 15, 2016
"I've never had a guy do anything like that for me" - #TheBachelorNZ - upping the average dating game for men around the country.

— Matiu Workman (@matiuworkman) March 15, 2016
Gettin ya life with this Michael Hill bling! #TheBachelorNZ

— Luke (@vanhudge) March 15, 2016

- nzherald.co.nz