The line-up for Gisborne festival Rhythm & Vines just got a whole lot rowdier.
The three-day New Year's event has already confirmed British rock lads Bastille as its headlining act, but today's full line-up announcement shows there's going to be plenty of high-octane action in Gisborne this December.
On the dance side of things is Netsky, the popular Belgian drum and bass producer who last performed at the festival in 2012, and is known for his hard-hitting electronic and synth-driven sonics.
UK-based Radio One DJ Zane Lowe, who helped headline at last year's event and is known for his all-over-the-shop sets encompassing his love of hip-hop, dance and rock, will also be making a return visit.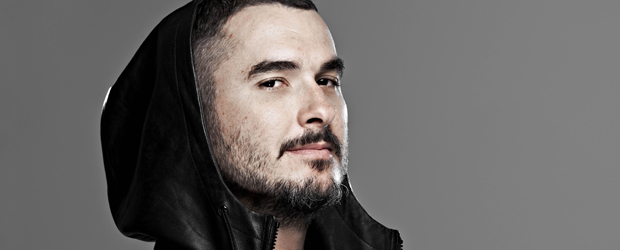 Radio One DJ Zane Lowe.
There's also plenty for hip-hop fans to shout about, with Laneway standout Danny Brown returning for a set of trap and EDM-inspired action, as well as heavyweight rapper Action Bronson, last here supporting Eminem at this year's Rapture festival.
Rhythm & Vines will be held from December 29 to 31 at Waiohika Estate in Gisborne, and the lineup also includes hip-hop producer Just Blaze. He's known for producing some of Jay-Z and Eminem's biggest hits and promises TimeOut that no two sets are the same.
Elsewhere, Aussie crooner Chet Faker will be performing on the back of this year's well-received album, Built on Glass. His fantastic single with Flume, Drop the Game, will no doubt be a highlight.
Also on the bill are Ta-ku, Jagwar Ma, London Elektricity & MC Wrec, Mo, DC Breaks, P-Money, Mr Carmack, Etc!Etc!, The Cuban Brothers, State Of Mind, Addison Groove, Ayah Marar and PNC.
Rounding out the lineup are KiNK, Meta and the Cornerstones, Little May, Midland, The Funk Hunters, Estere, Kamandi, Team Dynamite, Third3ye, Young Tapz, Yumi Zouma and Holly Arrowsmith.
• Tickets and camping passes for Rhythm & Vines are on sale now.
- TimeOut