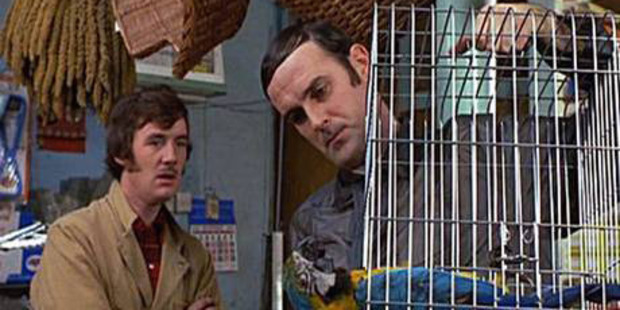 Eric Idle has revealed he is working on new Monty Python songs for the re-release of the album, Monty Python Sings.
The news came on Twitter, with the comedian telling fans he is making progress on Monty Python Sings (Again), which will feature five new songs.
A new single and video will be released in May, ahead of the group's reunion shows at London's O2 Arena in July. The first show announced sold out in 43.5 seconds.
Just been sequencing the re-release of Monty Python Sings (again) plus five new tracks. There'll be a new song on U Tube & new single May.

— Eric Idle (@EricIdle) March 19, 2014
The British Comedy Guide suggests Idle has been working with John Du Prez, who created the score to Monty Python's last film, The Meaning of Life.
Monty Python Sings features songs from both film and televisions, including Always Look on the Bright Side of Life. It was first released in 1989.
- nzherald.co.nz