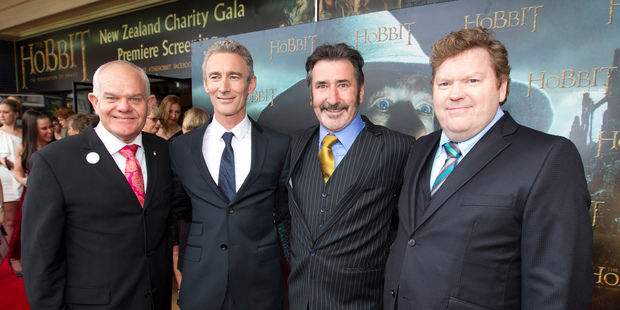 Stars of the second Hobbit movie in the trilogy have started walking the red carpet for the film's New Zealand premiere in Wellington tonight.
The Hobbit: The Desolation of Smaug is being screened as a charity gala event at the Embassy Theatre.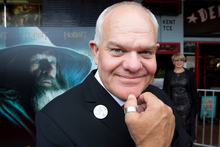 Among those to attend the premiere are six of the films dwarves - Jed Brophy (Nori), Stephen Hunter (Bombur), Mark Hadlow (Dori), John Callen (Oin), Peter Hambleton (Gloin) and William Kircher (Bifur).
Also arriving for the red carpet event were director and actor Taika Waititi, Flight of the Conchords' star Jemaine Clement, director Gaylene Preston, Wellington Mayor Celia Wade-Brown, Deputy Mayor Justin Lester and Rongotai MP Annette King.
Fans of the Tolkien-inspired films mingled with the stars on the red carpet as $100 tickets were sold to members of the public for the event, with all proceeds going to the Island Bay Marine Education Centre on Wellington's south coast.
Earlier, the film's director, Sir Peter Jackson said they were proud to support the centre.
"They give so much to this city, we are very happy to be able to give something back."
The Desolation of Smaug continues the adventure of Bilbo Baggins, played by Martin Freeman, as he journeys with the Wizard Gandalf - Sir Ian McKellan - and 13 Dwarves, led by Thorin Oakenshield (Richard Armitage) on a quest to reclaim the Lonely Mountain and the lost Dwarf Kingdom of Erebor.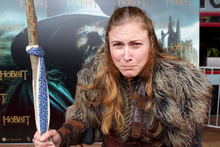 - APNZ