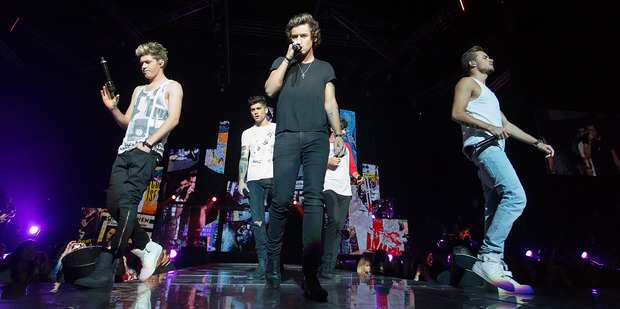 Welcome to today's nzherald.co.nz playlist - a new feature we'll be running from time-to-time that allows readers to stream curated music from Herald staff.
The One Direction 'Infection' has spread to New Zealand. The group performed to a sold out crowd in Christchurch and have two more shows in Auckland's Vector Arena over the weekend.
In celebration of boy band mania, check out this week's playlist featuring some of the most popular guy groups, old and new, from around the world. We've included heart-throb faves like N Sync, Backstreet Boys and New Zealand's own Titanium. Try not to fan-girl too much.
Today's playlist was curated by entertainment reviewer Rachel Bache. Follow nzherald_ent on Spotify for more playlists.

Follow @nzherald_ent on Twitter for all the latest entertainment news.