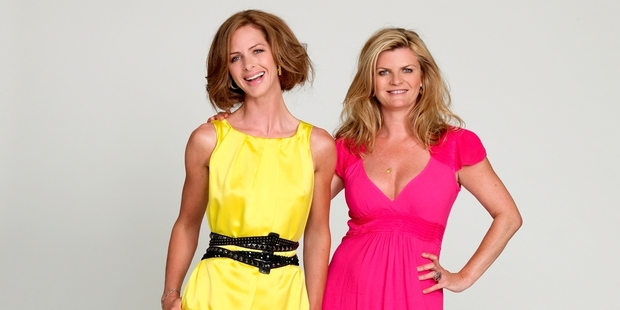 Charles Saatchi has been spotted dating a new celebrity love interest just six weeks after his divorce from Nigella Lawson was finalised - and in the same London restaurant where he was photographed seemingly choking his then wife.
The 70-year-old art collector is reportedly dating Trinny Woodall, one half of cult fashion advice duo Trinny and Susannah.
The pair have been spotted together twice in the past week, at the restaurant where Mr Saatchi was seen holding Ms Lawson by the throat three months earlier.
The Daily Mail reported there was "no sign of tension between the two new lovers" as they sat outside on the terrace at Scott's in London's Mayfair.
Controversy surrounded the highly publicised divorce of Mr Saatchi and Ms Lawson, 53, after photos emerged of her looking frightened as he held her by the throat at the upmarket establishment.
They were married for 10 years.
Mr Saatchi initially described the incident as a "playful tiff", claiming that he had held Ms Lawson's neck repeatedly to "emphasise my point" while they discussed their children.
However, he later went voluntarily to Charing Cross police station and accepted a caution for assault, saying he did not want to have the matter "hanging over all of us for months".
Reports described Mr Saatchi as having a "placid" demeanour on his dates with 49-year-old Ms Woodall.
An onlooker told the Sunday People: "He usually looks pretty thunderous but he seemed to be rather laidback and enjoying himself. Trinny is a really beautiful woman. If they went out twice in a week they obviously get on well."
Ms Woodall, who with Susannah Considine hosted numerous seasons of the the BBC show What Not to Wear, split from her husband of 10 years, businessman Johnny Elichaoff, 53, in 2008.
According to the Sunday tabloid, Mr Saatchi's friends had urged the advertising guru to get back into the dating game.
Meanwhile, Ms Lawson is filming the second series of her NBC TV show The Taste in Los Angeles, before returning to London for further work on filming of the cookery show, due to air next January.