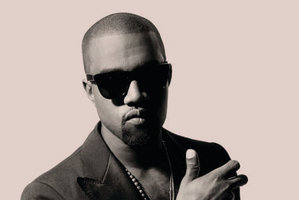 Controversial rapper Kanye West has been branded "ignorant" for including lyrics about Parkinson's disease on his new album.
The rapper's sixth studio album, Yeezus, which has just been released, has already brewed up storm over one of the tracks.
In the song On Sight, West appears to use Parkinson's disease as a punch line, and the insensitive move has attracted anger from the American Parkinson Disease Association.
The track features the line, "A monster about to come alive again / Soon as I pull up and park the Benz / We get this bitch shaking like Parkinson's."
Kathryn Whitford, who is vice president of the American Parkinson Disease Association, has slammed West's choice of words.
"We find these lyrics distasteful and the product of obvious ignorance," she told TMZ.
West is yet to respond to the controversy.
- Noise11