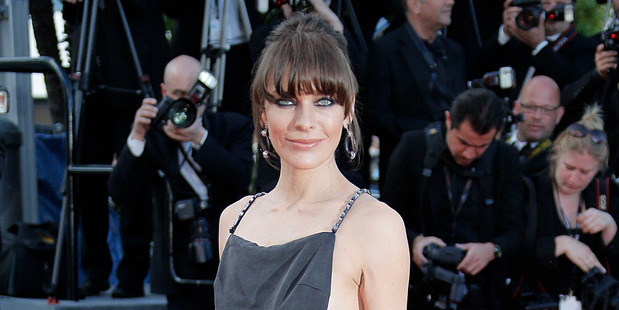 Milla Jovovich has a saucy way of cheering up her husband when they are thousands of kilometres apart.
The model-turned-actress recently sent her man a nude picture of herself via mobile phone.
Jovovich is married to British moviemaker Paul WS Anderson but their busy careers often keep the couple apart for weeks at a time.
However, Jovovich ensures her man is never too lonely by reminding him what he is missing.
"Paul sent me the funniest text the other day from the set," Jovovich tells British magazine Hello!
"He said: 'In a field in the pouring rain, standing in mud'.
"And my answer was: 'In Cannes, drinking Champagne and standing in caviar'! I sent him a nude picture, too, to make him feel better!"
- WENN