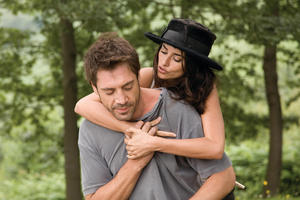 Jose Juan Bigas Luna, the Spanish director and screenwriter who gave Penelope Cruz her first big screen break, has died after a long struggle with cancer, Spanish media reported. He was 67.
Bigas Luna, as he was simply known, directed more than a dozen films over his 35-year career.
He was best-known by international audiences for his 1992 film Jamon Jamon, a raunchy comedy which starred newcomer Cruz and up-and-coming fellow Spanish actor Javier Bardem.
Both Cruz and Bardem went on to Hollywood careers and later became a real-life couple, marrying in 2010.
A decade before Jamon Jamon, Bigas Luna had tried his own hand in Hollywood, making Reborn with Dennis Hopper in the lead, but the movie garnered little notice.
Bigas Luna kept working in Spain up to his death. In recent months he was preparing to film in his native city of Barcelona a movie called Second Origin, a science fiction tale about Earth after an apocalyptic alien attack.
- AAP