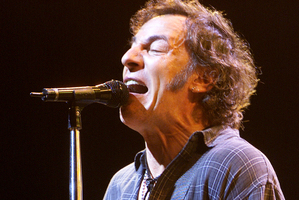 For about NZ$420,420 someone can buy a slice of music history.
The two-bedroom cottage in Long Branch, New Jersey, where Bruce Springsteen wrote the classic rock anthem Born To Run is up for sale, according to Asbury Park Press.
Real estate agent Susan McLaughlin says tourists stop by the house "all the time".
The five-room residence has three owners. If a buyer thinks the asking price is too steep, there's another option: McLaughlin tells the newspaper that two of the owners would consider keeping their shares and selling only a one-third stake. A price for that hasn't been set.
Springsteen rented the cottage in 1974 and 1975 when he wrote the music for his seminal Born To Run album, which features the title song, plus Jungleland and Tenth Avenue Freeze Out.
* Springsteen and The E Street Band will play nine shows in Brisbane, Sydney, Melbourne and Macedon in March.
- AP