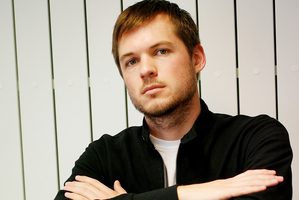 Q Loft is an attractive mid-city venue; it hosted NZTrio this year and, on Sunday, accommodated 175 East's final concert of the season.
This group, directed by composer Samuel Holloway, drew a full house for a mix of local commissions and international fare, all calling for various instrumental combinations within its regular dark-toned palette.
175 East is unflinchingly contemporary. The first commission, Alex Taylor's Figments, with its teasingly cerebral programme note, featured the composer's customarily intricate, spidery textures.
Various knotty details added character and incident, relished by the musicians. Bass clarinet made a scampering dash over pizzicato strings; here and there, the occasional tonal sliver cut through the all-surrounding dissonance.
Louise Webster's Of the Night did not quite sustain its six movements. The bracing thrust of clashing woodwind in its first lines had dissipated by the second movement, despite James Gardner's steady baton, and a spirited section marked "riotous".
Working his way from overheard whispers to full-on yelps and snarls, Andrew Uren offered a feisty account of Olga Neuwirth's bass clarinet solo Spleen.
Earlier, we heard Elliott Carter's short clarinet solo, Gra. Gretchen La Roche knows how to tend a phrase, and Carter gave her some spiralling beauties in what was a touching tribute to the American, who passed away just weeks ago, aged 103.
After interval, John Cage's Four6 was a musical "happening" in which Holloway on turntable and Gardner on computer vied with La Roche and Tim Sutton on bass trombone, who offered what seemed monomaniacal one-note outbursts, along with hearty foot stomping.
The amiable wackiness of it all did not quite atone for the fact that Cage's centenary has passed virtually unnoticed in this city.
The composer would have liked the setting: with the curtains pulled aside and the musicians playing against the backdrop of a lit-up Queen St, one was not sure whether the sounds came from inside or outside.