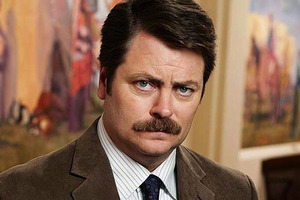 Kiwi actress Lucy Lawless is joining the cast of comedy hit Parks and Recreation as a love interest for cult figure Ron Swanson.
TV Line reported the Spartacus star had joined the sitcom for several episodes as the girlfriend of Swanson, the government department figure played by Nick Offerman who has become an internet sensation thanks to his serious demeanour, ultra-masculine attitude and love of bacon.
The website reported Lawless would play a single mum called Diane, who is set up with Swanson by lovable idiot Andy.
The show's fifth season begins in the US on September 20.
- Herald online