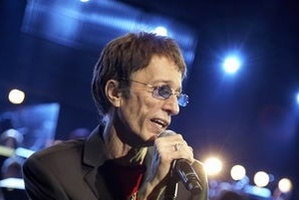 Bee Gee Robin Gibb has woken up from his coma.
The 62-year-old has been suffering from pneumonia, and has had treatment for colon and liver cancer.
His family have maintained a bedside vigil since he fell into a coma earlier this month.
His brother Barry has been singing to him in hospital.