Scratch 22 and Alphabethead have continually pushed the limits of the turntable in service of the soundscapes they paint, digging deep for new sounds to brush with.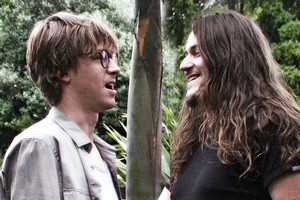 Scratch 22 (left) and Alphabethead. Photo / Milana Radojcic
Before their appearance at Splore 2012, the fellow producers talked about their palettes of sound.
Follow Sam Wicks on Twitter for notifications of future Talking Heads and other content on nzherald.co.nz.